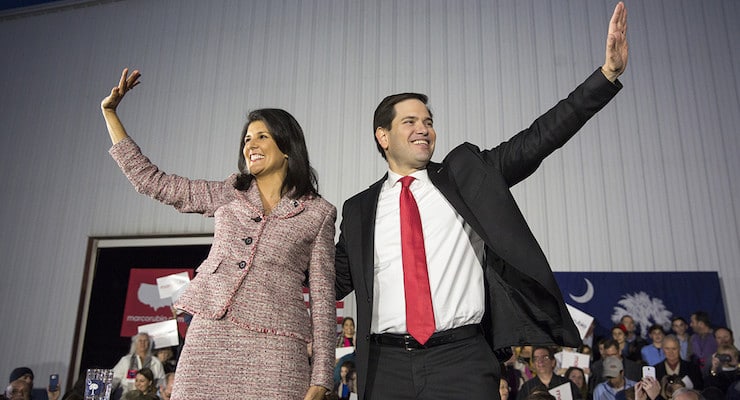 Florida Sen. Marco Rubio has easily won the Republican primary for U.S. Senate in his reelection effort, with turnout significantly topping challenger Rep. Patrick Murphy. With more than 74% reporting (4,310 of 5,853 precincts), Sen. Rubio led Carlos Beruff with roughly 71.8% of the vote. On the Democratic side, Rep. Patrick Murphy defeated Rep. Alan Grayson with nearly 60% of the vote.
Meanwhile, Republican turnout significantly outpaced Democratic turnout by roughly 300,000 votes. That was also the case in the presidential primary in June, when 652,000-plus more Republicans than Democrats cast their ballots. Sen. Rubio will face Rep. Murphy, who faces allegations of fabricating and embellishing his professional career following a local CBS News report.
In Miami-Dade County, a traditionally Democratic stronghold, the Republican will likely end up with at least the same number of votes than the Democrat. Further, while Sen. Rubio swept the state, Rep. Murphy lost several large, Democratic-voter rich counties, including Orange County and Osceola County, to Rep. Grayson. The latter is also plagued by scandal and was the target of a House ethics investigation. He was also the target of outgoing Senate Minority Leader Harry Reid, D-Nev., who got in a heated argument with the Florida congressman during a Democratic strategy meeting.
This is a bad sign for the Democratic hopes to regain control of the Senate in November. Though there remained more Democratic precincts unreported, Sen. Rubio enjoyed more than 23,000 votes in the deep blue region of the state.
The race is rated Leans Republican on the People's Pundit Daily Senate Elections Projections Model.