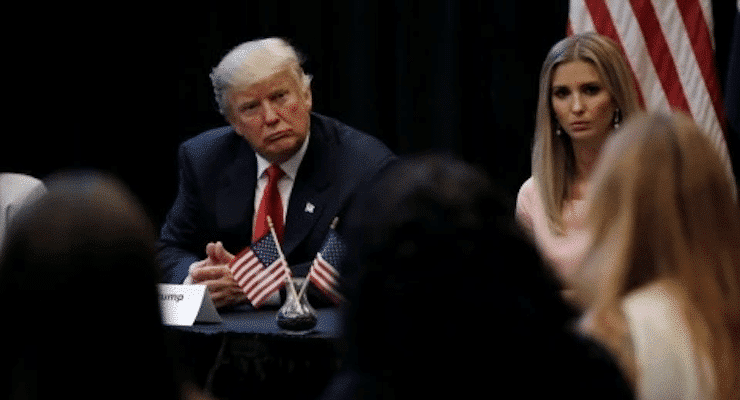 On Tuesday, Donald Trump will lay out his childcare plan for working mothers that is unlike any proposal ever put forward by a Republican presidential candidate. The childcare plan, which has his daughter's fingerprints all over it, represents the fulfillment of a campaign promise made during the Republican National Convention on an issue Ivanka Trump feels is deeply personal.
Among other things, the proposal will allow working mothers to deduct childcare expenses from their taxes at the end of the year, up to 4 children. It expands the Earned Income Tax Credit (EITC) to rebates up to $1,200 per child and allows for a stay-at-home deduction.
The Republican nominee will lay out the details of the plan at an event in Aston, Pennsylvania, just outside of Philadelphia at 7:30 p.m. EST. The campaign told reporters Ivanka, who just had another child during the grueling GOP primary, had a big role in crafting the policy with policy advisors to the campaign.
It also advocates for the creation of dependent care savings accounts that would allow tax-deductible contributions to grow tax-free, which could be used for after school education tuition and other expenses. The Trump campaign said it will promote family-based and community childcare, as well as recognize the role of women in the workforce by providing tax incentives to employers who are offering or want to offer workplace childcare.
Last, but certainly not least, the plan will provide six weeks of maternity leave under the federal unemployment insurance program for any working mother that is not currently covered under an employer-provided plan.