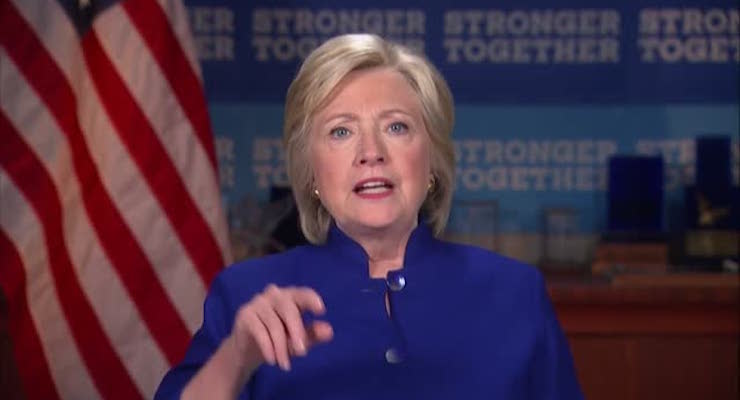 (UPDATE: In response to public outrage, the Clinton campaign says they will ask the Weather Channel NOT to run the ads at this time.)
Democrat Hillary Clinton is taking heat for using Hurricane Matthew as a political tool, making a last-minute $63,000 ad buy on the Weather Channel. Millions of Americans, including those living in the two battleground states of Florida and North Carolina, will be tuning into the Weather Channel for the latest news and updates on the deadly storm.
But they will instead be bombarded with negative ads run against Republican Donald Trump by the Clinton campaign.
While it may seem like a politically savvy strategy, critics and strategists say it will backfire on the Democratic presidential candidate.
"This is a colossally huge and unforced error by the Clinton camp," tweeted Kristy Campbell, an advisor to former Florida Gov. Jeb Bush. "Insensitive and will piss off Floridians."
A new poll released by Emerson College on Thursday found Mrs. Clinton trailing Donald Trump in the Sunshine State. Republicans have made enormous voter registration gains in the state and cut what was roughly a 558,000-plus Democratic edge down to 274,000.
Richard D. Baris, the editor-in-chief and political analyst at People's Pundit Daily, knows how to win the state and say this isn't it.
"I agree 100%. This has the potential to seriously blow up in Mrs. Clinton's face, particularly if it becomes widely known," says Baris. "This could cost votes in critical regions even among those who don't see these ads. If they simply hear about them, it could mean votes lost. Regardless of polling, we expect Florida will likely be a razor, razor thin margin no matter who wins. And each and every vote will count."