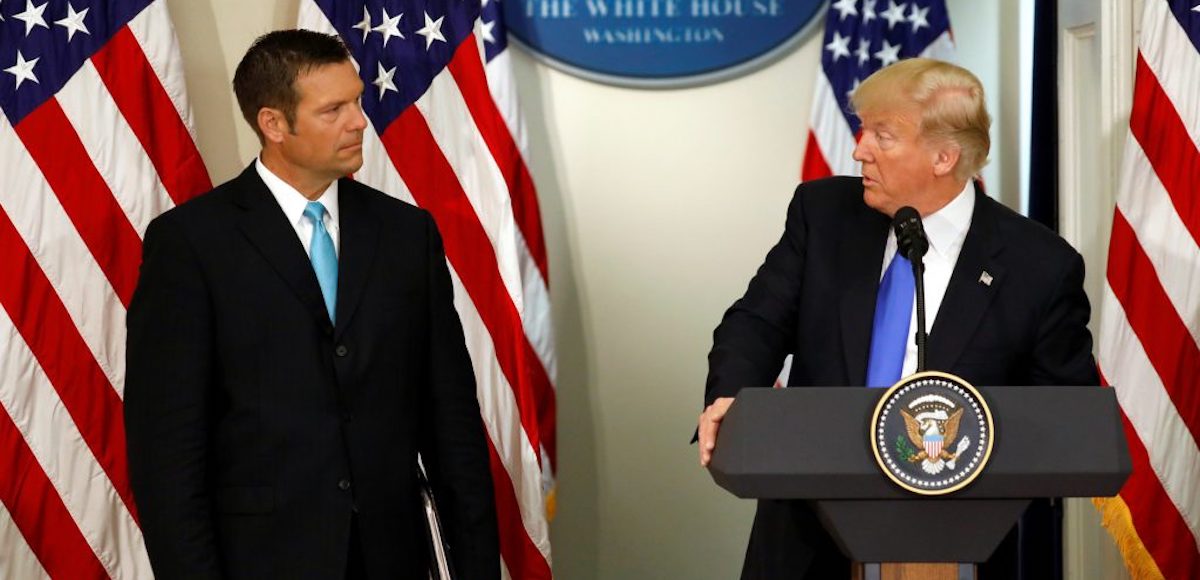 A federal judge on Monday authorized President Donald Trump's voter fraud commission to resume collecting detailed voter roll data from the states.
U.S. District Court Judge Colleen Kollar-Kotelly in the District of Columbia denied a request by the Electronic Privacy Information Center to block the data collection. Kris Kobach, the election integrity commission's vice chairman, called the ruling "a major victory for government accountability, transparency and the public's right to know about the integrity of our elections processes."
"The commission requested this publicly available data as part of its fact-gathering process, which is information that states regularly release to political candidates, political parties and the general public," Mr. Kobach said, the Republican secretary of state in Kansas said. "We look forward to continuing to work with state election leaders to gather information and identify opportunities to improve election integrity."
President Trump in May signed an executive order establishing the Presidential Advisory Commission on Election Integrity to look at fraudulent voter registration, dual state registration, illegal non-citizen registration, among other violations widely reported by People's Pundit Daily (search voter fraud & election fraud).
The commission asked states last month to provide publicly available data including registered voters' names, birth dates and partial Social Security numbers. Many refused and the Trump Administration later told them to hold off until a judge ruled on a lawsuit filed by the privacy group in Washington.
At least 17 states plus Washington, D.C., refused to provide any information.
"The only practical harm the plaintiff's advisory board members would suffer … is that their already publicly available information would be rendered more easily accessible by virtue of its consolidation on the computer systems that would ultimately receive this information on behalf of the commission," Judge Kollar-Kotelly wrote in her ruling.