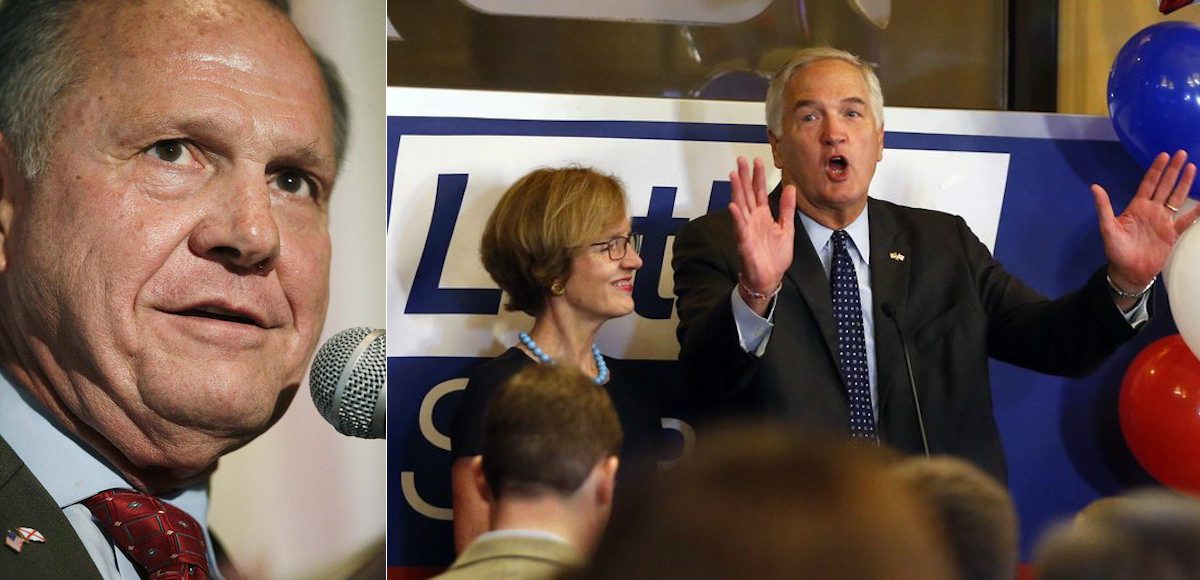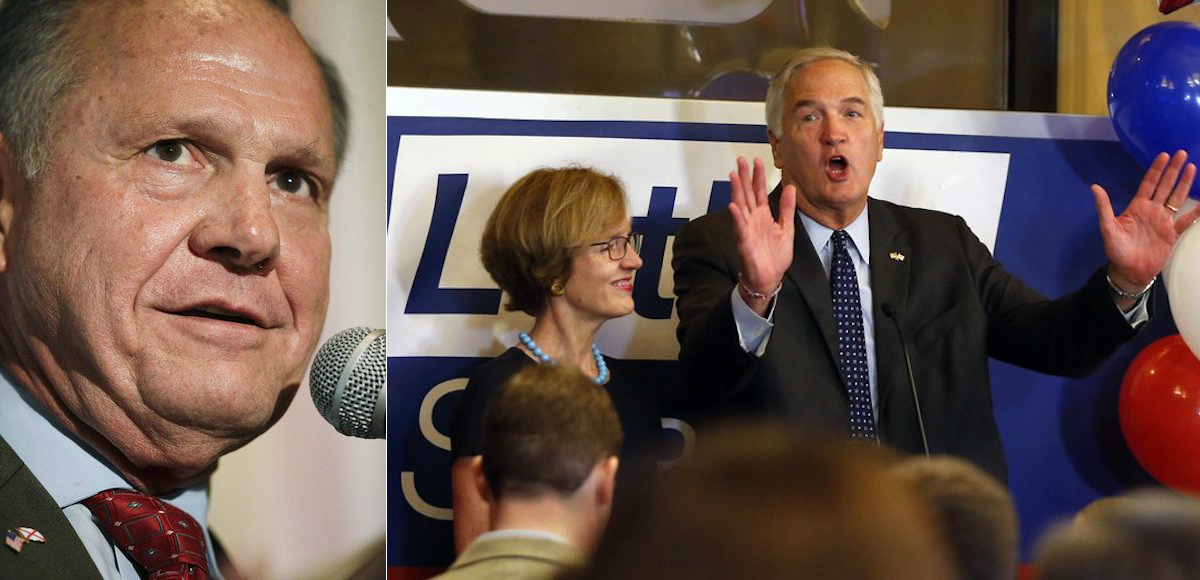 President Donald Trump visited Huntsville on Friday to rally for Senator Luther Strange, who trails Judge Roy Moore in the Alabama Senate runoff. The eventual winner will go on to face Democrat Doug Jones, the Establishment favorite who beat Robert Kennedy, Jr., in the race to replace Attorney General Jeff Sessions in the U.S. Senate.
In the first round, Judge Moore received 38.9% of the vote, or 162,570 total votes, while Sen. Strange earned 32.8%, or 136,910 total votes.
As our county-by-county post-election analysis explained, it isn't enough for Sen. Strange and President Trump to increase turnout in the second round of voting on Tuesday. They will have to change minds for the appointed incumbent to have a chance.
Let's take a look at the map below to visualize the margins.
The PPD Big Data Poll taken during the second week in August found Judge Moore leading Sen. Strange by 9 points, 52% to 43%. While more than 8 in 10 Republican primary voters in Alabama had a favorable opinion of President Trump, roughly 70% said his endorsement wouldn't make a difference.
A FOX10 News/Strategy Research Poll released just this week found a near-identical spread, with 54% saying they'll vote for Judge Moore and 46% saying they'll back Sen. Strange. While 20% of those polled said the president's endorsement did make a difference, 80% said it did not.
UPDATE: An 0ptimus survey conducted from Friday to Saturday has the anti-establishment candidate at 55.4% and the Trump/McConnell-backed incumbent at 44.6%. A similiar 80% of those surveyed and 86% of GOP primary voters know President Trump endorsed Sen. Strange, but Judge Moore continues to maintain his lead.
Giving the frontrunner roughly half of the support that backed Rep. Mo Brooks and others, there are still an 24 additional counties in which Judge Moore could carry the majority in the two-way matchup, including several larger counties.
It's no accident the president chose to visit Huntsville, which is located in Madison County. That's Rep. Brook's home base and it went his way with 50% of the vote juxtaposed to 27% for Sen. Strange and only 19% for Judge Moore.
Limestone County, the only other that voted for Rep. Brooks with 41%, was a stronger county for Judge Moore (30%) than it was for Sen. Strange (26%). The president's endorsed candidate will likely need to carry Limestone, as well as run up larger margins in Hale, Sumter, Shelby and, the largest of them all, Jefferson.
All four counties went for Sen. Strange in the first round of voting, but will need to go his way by even larger margins to offset the rest of the state.
While President Trump is the last and best hope Sen. Strange has against Judge Moore, the data show it's still a heavy lift.