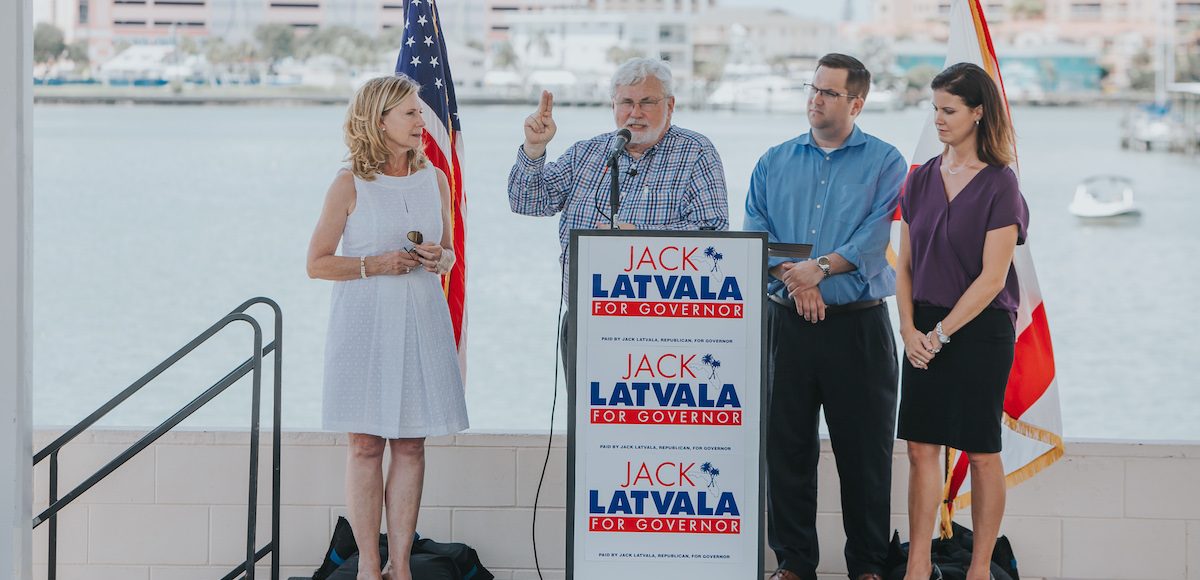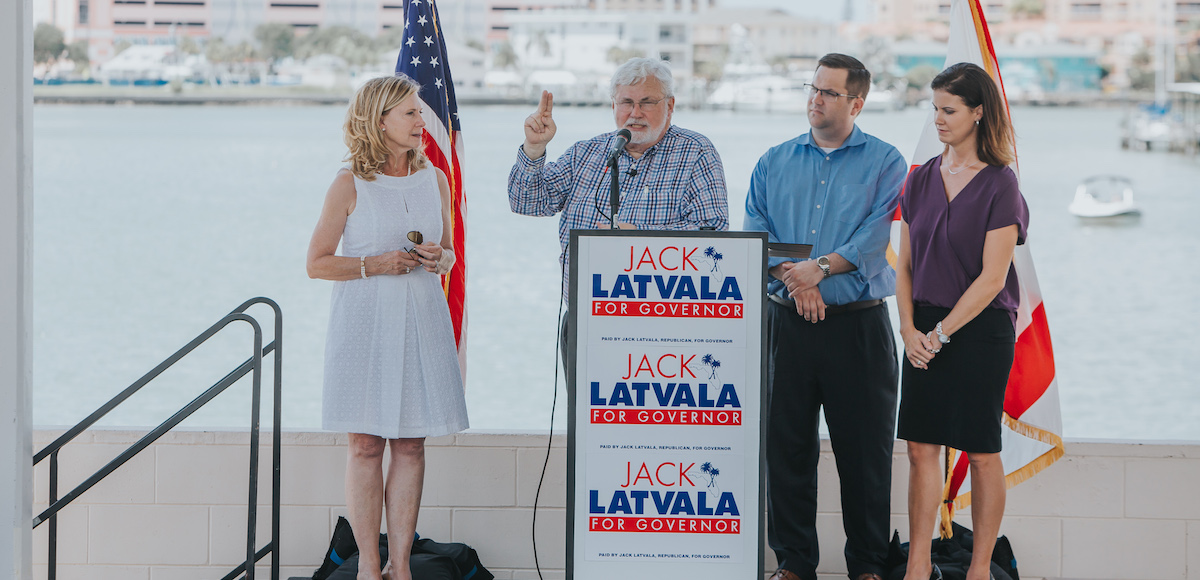 Clearwater, FL – State Senator Jack Latvala, R-District 20, is landing some big firefighter endorsements early in the Florida gubernatorial election. Firefighters in St. Petersburg, Coral Gables and Indian River County are the latest to add their names to a growing list who have endorsed the Clearwater Republican.
"You have become a hero among firefighters," wrote Indian River County Professional Firefighters and Paramedics IAFF Local 2201 President John O'Conner in a letter announcing their endorsement. "You've had our back every step of the way. Now we are honored to have yours."
Mr.  O'Conner said he decided to back Senator Latvala because he made it a priority to protect firefighter pensions, death and disability benefits. He also recently introduced legislation addressing firefighter cancer disability presumption.
"Your steadfast support on public safety issues and specifically the fire service as a whole has meant so much not only to our Local, but also all of our brothers and sisters Statewide," Coral Gables Professional Firefighters Association IAFF Local 1210 President Michael Chickillo wrote in their endorsement letter.
Mr. Latvala–who represents a district that includes parts of Pasco, Polk and Hillsborough counties –is one of 10 declared Republicans seeking the nomination in the race to replace Governor Rick Scott.
There are also 5 declared Democratic candidates hoping to earn the chance to replace Gov. Scott, who cannot seek a third term due to term limits. He has governed effectively under a Republican trifecta. A recent analysis on People's Pundit Daily (PPD) revealed Gov. Scott has far surpassed his economic promises made before he was first elected in 2010.
While Florida is characterized as a Battleground on the PPD Election Projection Model, Gov. Scott's economic success could give the eventual GOP nominee a slight edge. PPD's Battleground State Likely Voter Profiles shows the Sunshine State marginally favoring the Republican Party.
Firefighters in Miami, Orlando, West Palm Beach, Boca Raton and Boynton Beach announced their support for Mr. Latvala's gubernatorial bid since he declared on August 11, 2017. He was first elected to the chamber in 2010.
"We believe you will honorably serve the citizens of the State of Florida and the interests of the men and women in the Fire and Emergency Medical Services, who have made the protection of life and property their life's work," Richard E. Pauley Jr., the President of the St. Petersburg Association of Firefighters IAFF Local 747 wrote in another endorsement letter.
Mr. Latvala also represented District 16–including parts of Pasco County and Pinellas County–when he previously served in the Florida State Senate from 1994 to 2002. He chaired the Government Oversight, Banking and Insurance and Natural Resources committees.
His roots in District 16 and District 20 could prove key in a general election. They are both Pivot Districts, which means they host at least parts of one or more counties that have voted for Republican and Democratic candidates on the gubernatorial and/or presidential levels.