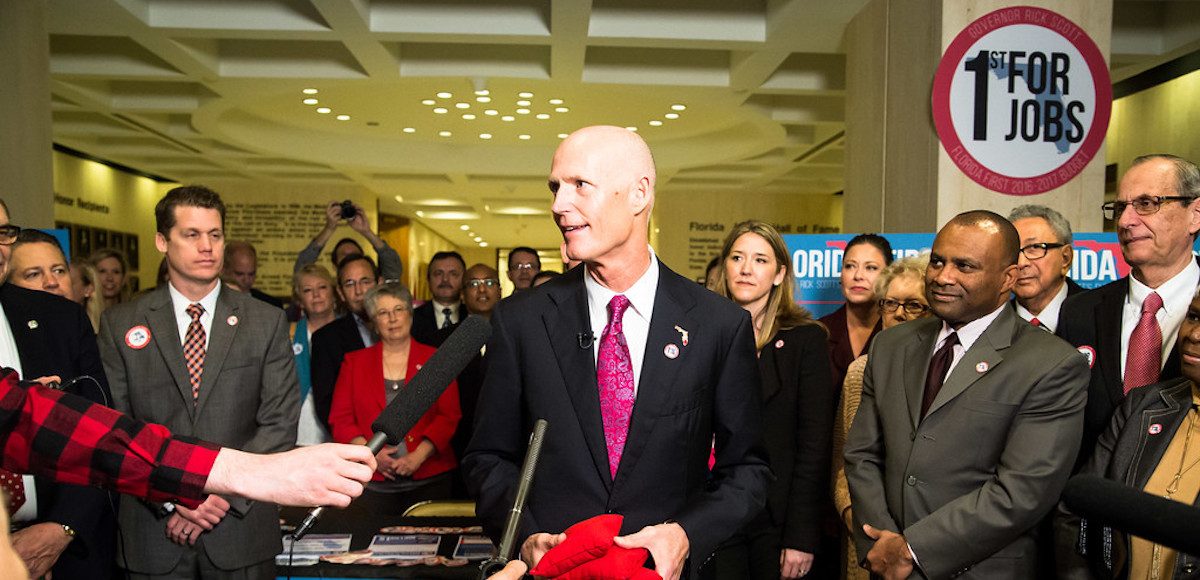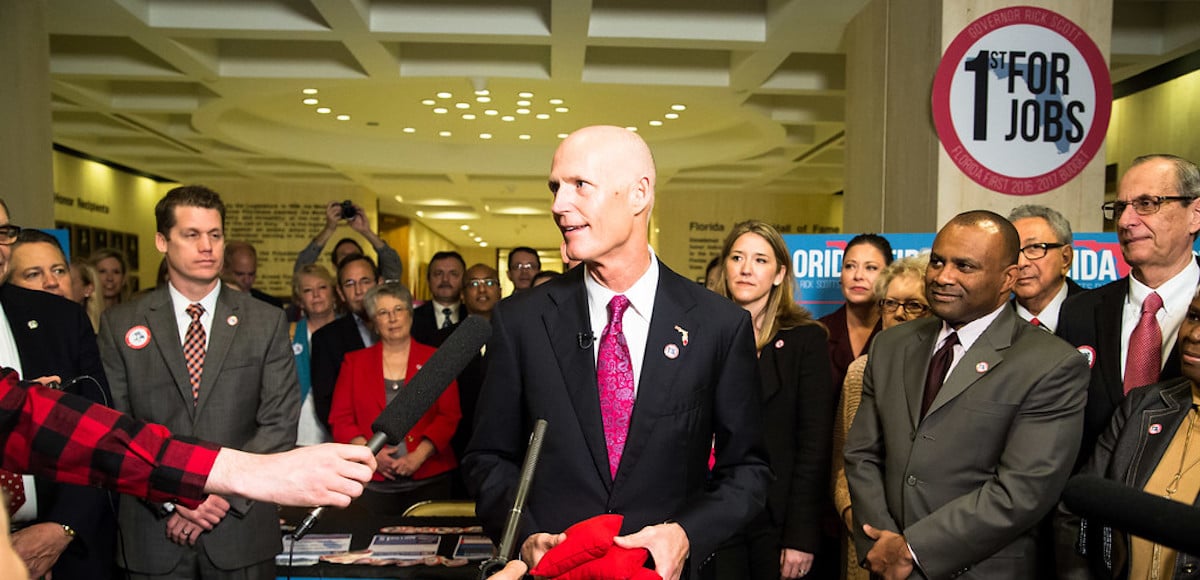 Florida Governor Rick Scott on Monday kicked off his campaign for the U.S. Senate against 3-term incumbent Democrat Bill Nelson. The race is now expected to be among the most competitive and expensive contests that will decide which party controls the upper chamber and the U.S. Congress.
While Senator Nelson was one of the few Democrats representing a state President Donald Trump carried, the state has been favorable for Republican candidates statewide since 2010. With the exception of barely backing Barack Obama in 2012, Florida has largely elected Republicans to statewide and national offices.
"I never planned to fit in, and I won't fit in in Washington either," Governor Scott said. "It's time to shake that place up."
8 years ago today, I did something that everyone told me not to do – I announced that I was running for Governor. With the hard work of Floridians, we have come a long way, but our work is not done. That's why I have decided to run for the United States Senate. Let's Get to Work! pic.twitter.com/zirHas1mzR

— Rick Scott (@ScottforFlorida) April 9, 2018
The Republican governor has come to be widely popular in a state that elected him twice. He won high praise for his leadership during Hurricane Irma and has a strong economic record to run on come November. President Donald Trump, also a former businessman who is now an elected executive, had been urging his friend to run for months.
Governor Scott was first elected in 2010, when he narrowly defeated Democrat Alex Sink in a wave election for Republicans. During the campaign, he pledged to create 700,000 jobs in seven years. As of now, more than double the number of private-sector jobs had been created in the Sunshine State.
The PPD-Big Data Sunshine State Battleground Poll in February found Governor Scott leading Senator Nelson by 2 points, while other have found a low single-digit lead for the incumbent.
Rich Baris, the director of the Big Data Poll and PPD Election Projection Model, tweeted before the announcement Monday morning that Governor Scott was the only Republican candidate who could make the race competitive.
Rick Scott is basically the only one who has a chance to beat Bill Nelson.

— Richard Baris (@Peoples_Pundit) April 9, 2018
"Rick Scott is basically the only one who has a chance to beat Bill Nelson," he said.
Democrats are defending 10 Senate seats in states won by President Trump in 2016. Recent Axios polls conducted by SurveyMonkey indicate they would lose at least 5 of them, though Senator Nelson had a healthy lead.