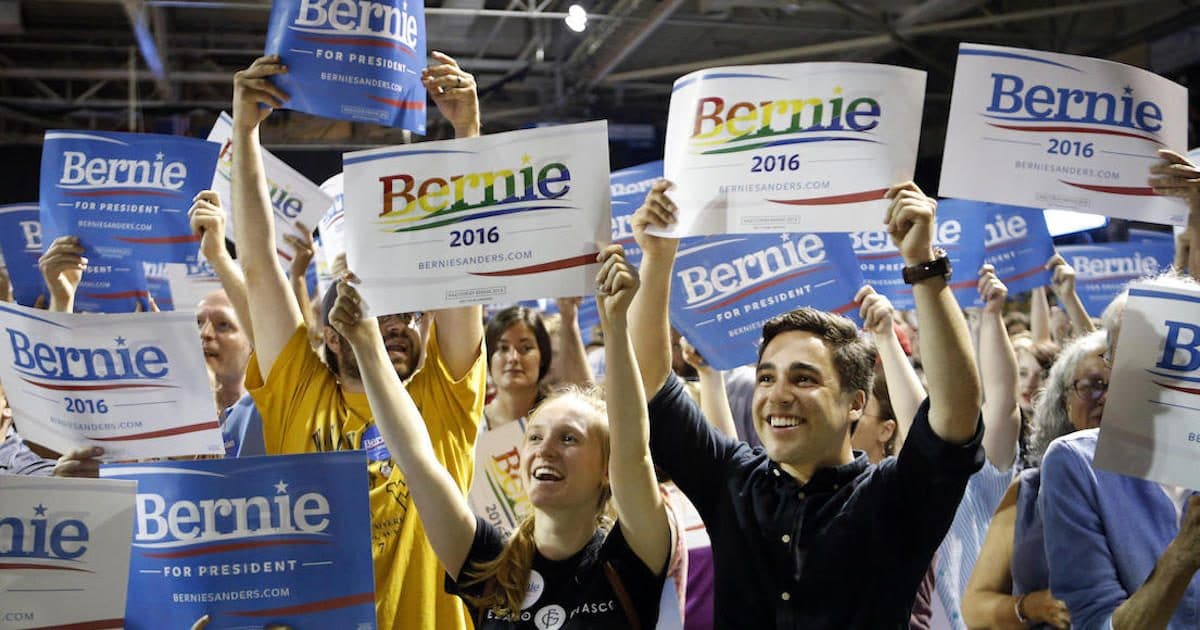 Bernie Sanders Enters a Crowded Field as Socialism Kills, Collapses in Venezuela
Vermont Democratic Socialist Senator Bernie Sanders announced in an interview with Vermont Public Radio on Tuesday that he will seek the 2020 Democratic nomination for president.
"We began the political revolution in the 2016 campaign, and now it's time to move that revolution forward," he told Vermont Public Radio.
The full interview will be released later Tuesday morning.
Senator Sanders, 77, launched an unsuccessful bid for president in 2016 against eventual Democratic nominee Hillary Clinton. The Democratic National Committee (DNC) colluded with the Clinton campaign and Big Media to handicap the nomination.
Nevertheless, he fell in line behind Mrs. Clinton at the Democratic National Convention, which saw massive protests by grassroots supporters
But this time he joins a crowded field including Democratic Sens. Elizabeth Warren, D-Mass., Kamala Harris, D-Calif., Amy Klobuchar, D-Minn., and Cory Booker, D-N.J..
Further, two of the most progressive U.S. Senators in the upper chamber– Sherrod Brown, D-Oh., and Jeff Merkley, D-Ore.– are also considering presidential bids, and are reportedly leaning toward getting into the race.
His campaign will not be without serious questions.
In recent months, Senator Sanders has been forced to defend and apologize for sexual harassment and mistreatment involving his 2016 campaign. He has also expressed support for the regime in Venezuela and the system of socialism at a time when the nation is collapsing.
President Donald Trump has taken aim at socialism and communism, and visited a Venezuelan community in Florida on Monday to proclaim "a new day" in the Western Hemisphere.
"We're here to proclaim a new day is coming in Latin America," President Trump said. "In Venezuela and across the Western Hemisphere socialism is dying and liberty, prosperity, and Democracy are being reborn."
According to Mercy Corps, Venezuela has one of the highest crime rates in the world, and 90 percent live in poverty. According to the United Nations (UN), more than 40 people have died in recent protests and at least 850 people have been detained.
Senator Sanders once said food lines in Venezuela were "a good thing."