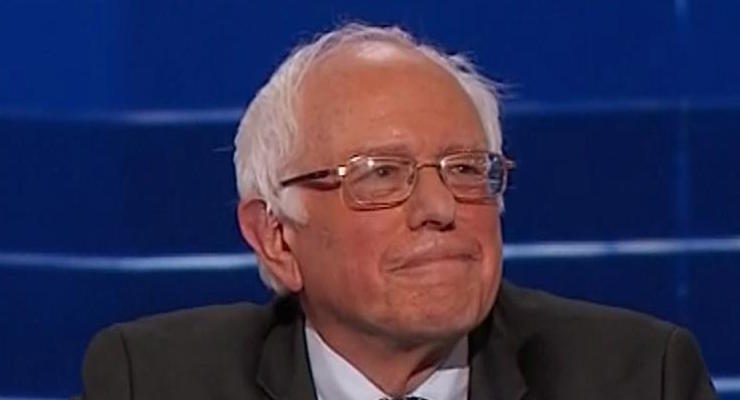 Vermont Sen. Bernie Sanders was met with shouts of "No!" from the crowd of delegates after endorsing Hillary Clinton at the Democratic National Convention.
"By these measures, any objective observer will conclude that – based on her ideas and her leadership – Hillary Clinton must become the next president of the United States." he said.
"We want Bernie" chants erupted after he gave Mrs. Clinton his endorsement.
Sanders offer a somewhat tepid praise for President Barack Obama, though he thanked First Lady Michelle Obama.
"We have come a long way in the last 7 1/2 years, and I thank President Obama and Vice President Biden for their leadership in pulling us out of that terrible recession," he added. "Yes, we have made progress, but I think we can all agree that much, much more needs to be done."
"I understand that many people here in this convention hall and around the country are disappointed about the final results of the nominating process. I think it's fair to say that no one is more disappointed than I am," he continued. "But to all of our supporters – here and around the country – I hope you take enormous pride in the historical accomplishments we have achieved. Together, my friends, we have begun a political revolution to transform America and that revolution – our revolution – continues."
Sen. Sanders also tried to warn his supporters about the Supreme Court if they sit out the presidential election in November.
"If you think you can sit it out, take a moment to think about the Supreme Court justices that Donald Trump would nominate and what that would mean to civil liberties, equal rights and the future of our country," he says.
Meanwhile, Donald Trump, the Republican nominee for president, tweeted out his response. He said it was "sad to watch Bernie Sanders abandon his revolution."
Sad to watch Bernie Sanders abandon his revolution. We welcome all voters who want to fix our rigged system and bring back our jobs.

— Donald J. Trump (@realDonaldTrump) July 26, 2016
Bernie Sanders totally sold out to Crooked Hillary Clinton. All of that work, energy and money, and nothing to show for it! Waste of time.

— Donald J. Trump (@realDonaldTrump) July 26, 2016