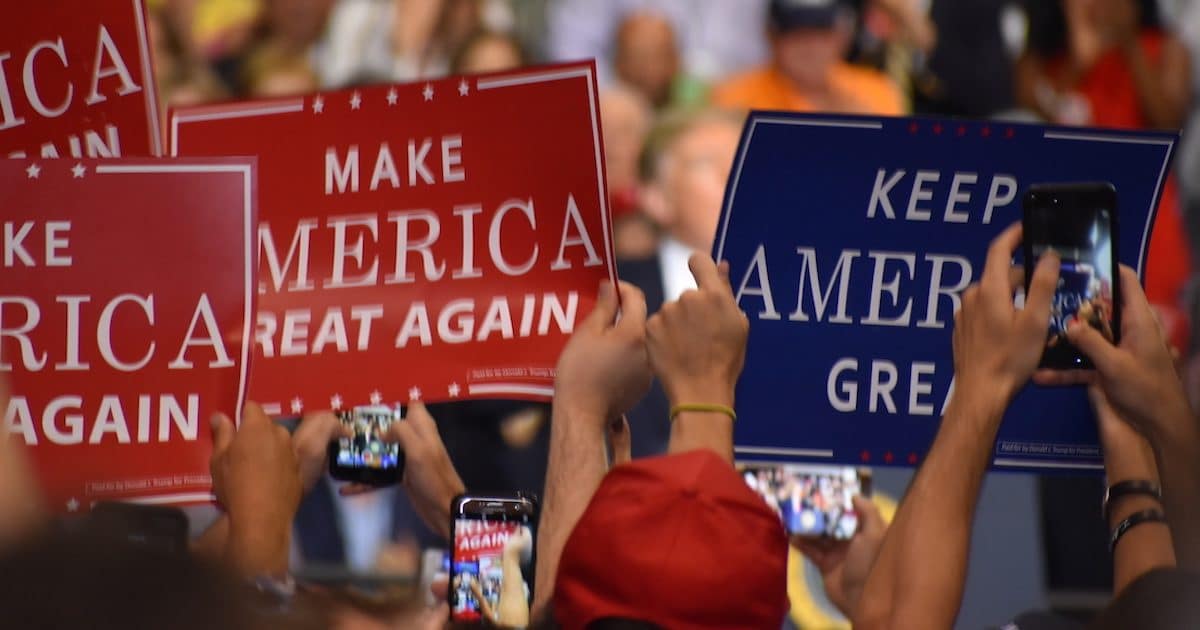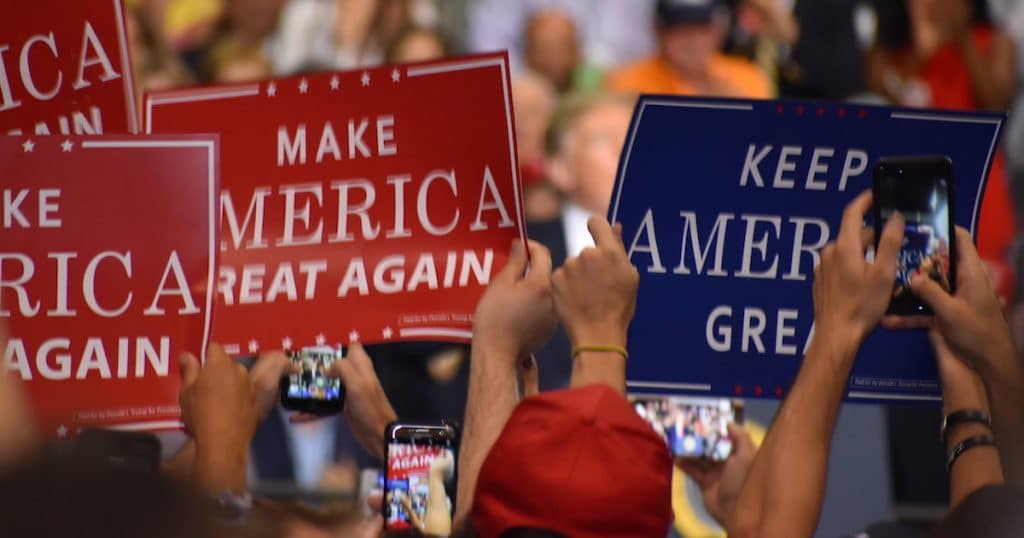 President Donald Trump will hold a rally on June 18 in Orlando, Florida, to officially announce his second term presidential run. First Lady Melania Trump, Vice President Mike Pence, and Second Lady Karen Pence will join the President at the campaign kickoff.
The campaign is clearly expecting the President to draw a large crowed. The Amway Center in Orlando seats 20,000 people.
The Trump Campaign and the Republican National Committee (RNC) have taken advantage of the President's ability to draw large crowds by integrating it into their get-out-the-vote (GOTV) operations. That GOTV has been funded by record-high fundraising totals.
In April, Republicans raised a record $15.9 million after hauling in $45.8 million in the first quarter (Q1) of 2019. Democrats only raised $6.6 million, just enough to cover the total $6.2 million in debt.
The Trump Campaign raised more than $30 million for Q1 2019, and had $40.8 million cash-on-hand. The fundraising haul was nearly $10 million more than Q4 2018, and cash-on-hand was nearly 21 times more than the Obama Campaign had at that point in the re-election cycle.
The average donation to the campaign was just $34.26. As People's Pundit Daily (PPD) previously reported, roughly 98.5% of contributions to the Trump Campaign in Q4 2018 came from donations of $200 or less. That percentage ticked slightly higher to 98.79% in Q1 2019.
"Low-dollar" contributions are defined as $200 or less, and are indicative of grassroots enthusiasm and working-class support.
That fundraising advantage has allowed the committee and campaign to build a permanent data operation. It also enabled them to launch initiatives such as Project GROW, which focuses on grassroots and takes a page from the Obama Campaign in 2012.
It takes a bottom-up approach to distributing resources among states — including Florida — rather than the old GOP model that placed uniform standards from D.C. to every state.
The decision to hold the rally in Florida underscores the importance the Trump Campaign has placed on the President's adopted home state as it relates to his reelection.
In the last two cycles, big media polls leading up to Election Day have largely favored Democratic candidates statewide, only to prove most inaccurate.
In 2016, President Trump trailed in most statewide polls but carried the Sunshine State by 1.4%. The PPD/Big Data Poll predicted the President would carry the state by 1.6%, or a 2-point margin when rounded.
In 2018, Florida Republicans bucked the Democrat-favored national environment. The Democrats' once significant voter registration edge is now the slimmest its ever been over the 4-cycle rolling average tracked by the PPD Election Projection Model.
While he trailed in nearly every single poll before Election Day, Governor Ron DeSantis defeated Democrat Andrew Gillum, and former governor Rick Scott unseated former incumbent Democratic Senator Bill Nelson, D-Fla., in a close race that went to a recount.