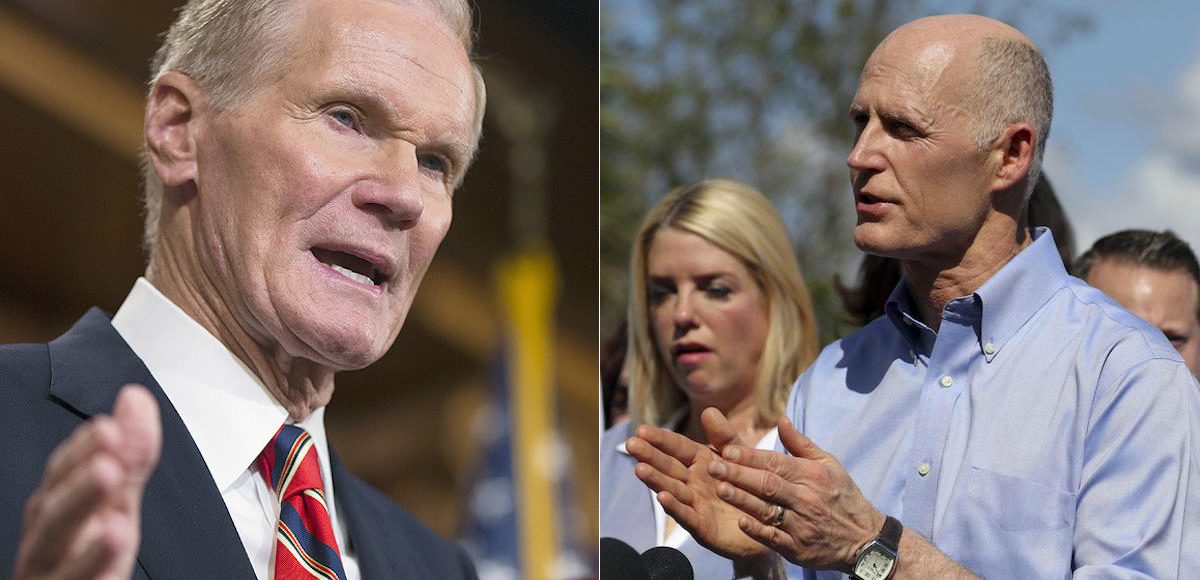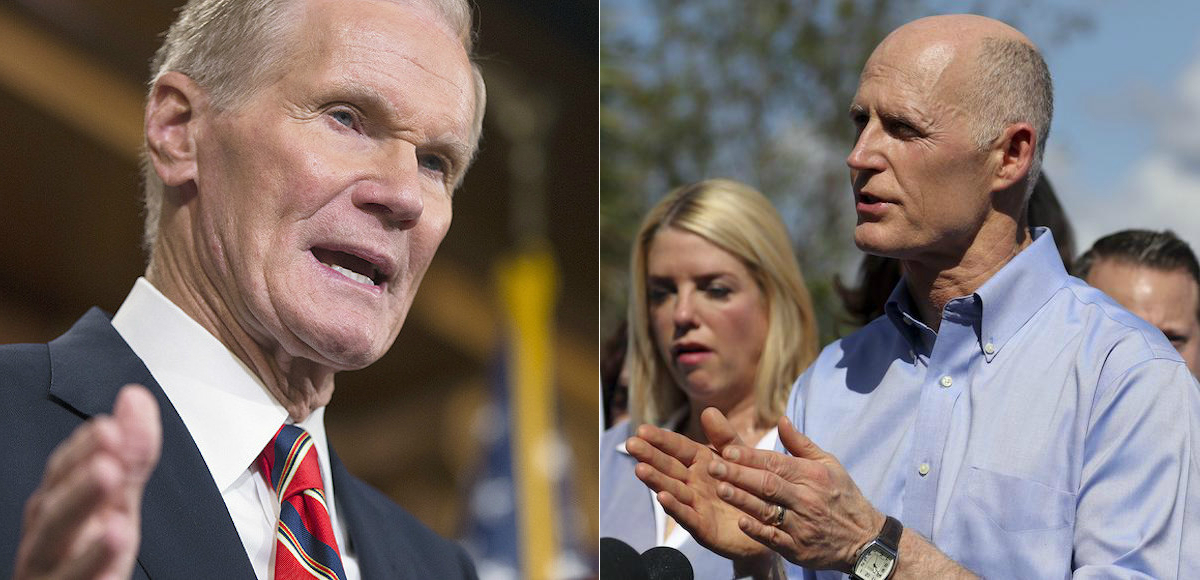 UPDATE: Bill Nelson has conceded to Senator-elect Rick Scott, the governor of Florida.
The manual recount in the U.S. Senate election in Florida will not end with the result Bill Nelson's lawyer from Washington D.C. promised. Senator-elect Rick Scott, along with his successor Governor-elect Ron DeSantis, will be officially declared the victors on Tuesday.
The hand recount in Broward County is almost over and the 32,000 undervotes D.C. lawyer Marc E. Elias claimed would overturn the result, actually resulted in a net gain of less than 300 votes for outgoing Senator Nelson.
The defeated Democrat received just 410 additional votes. Further, Governor Scott received an additional 136 votes, resulting in a net gain less than 300 votes.
"According to Bill Nelson's D.C. lawyer, a hand recount of Broward County votes would miraculously result in thousands of new Bill Nelson voters. Now we know that's not the case. The numbers are in and the votes have been counted," Chris Hartline, Spokesman for the Scott campaign said. "Rick Scott was elected to the U.S. Senate by a close but decisive margin."
"It's time for Bill Nelson to finally accept reality and allow the state of Florida to move forward."
The PPD U.S. Senate Election Projection Model was alone in projecting his victory, with help of course from Big Data Poll.
Worth noting, in its debut, it was also alone in predicting the governor's 2014 victory, when he defeated former governor and Republican-turned-Democrat Charlie Crist.
As far as the model was concerned, this race was over on Election Day and, despite trying to get a judge to allow them to count ballots otherwise deemed illegal, the end of the line for the Left's legal challenges essentially came late last night.
A motion filed by VoteVets Action Fund, Democratic National Committee, and Democratic Senatorial Campaign Committee, to enjoin Vote-by-Mail ballots (VBMs), was denied by U.S. District Judge Mark E. Walker.
The lawsuit wanted all domestic VBMs to be treated the same as overseas military VBMs. That would've given them a 10-day deadline.
"These rules have been used for over a decade, and to enjoin the use of them now would create a substantial hardship on the Defendants and perhaps undermine the electoral process," Judge Walker wrote in his order denying the motion. "Whether an injunction serves the public interest is not clear. The public has an interest in conclusive, orderly elections."
"On balance, the Plaintiffs have failed to make the necessary showing for the grant of a preliminary injunction."
That late-night legal defeat followed another the prior night, when Judge Walker denied a second lawsuit over voter intent laws. First, he had upheld standards for divining voter intent in manual recounts as constitutional, and then he denied a request extend the deadlines for the recount.
Secretary of State Ken Detzner ordered the manual recount and set the deadline for Sunday, November 18 at Noon. As of now, Senator-elect Scott leads Senator Nelson with 4,097,689 votes to 4,085,086 votes, a temporary margin of 12,603 votes post-machine recount.
That represented a net gain of 41 votes for Senator-elect Scott, though Broward County missed the deadline and an additional net gain isn't represented in the result. The machine recount resulted in a loss of 1,385 votes for Senator Nelson, while Senator-elect Scott lost only 606 votes.
The Scott campaign, which accused Broward County Supervisor of Elections Brenda Snipes of missing the deadline intentionally to deprive him of the votes, sent a request to Secretary Detzner to allow the gain of more than 800 votes to stand.