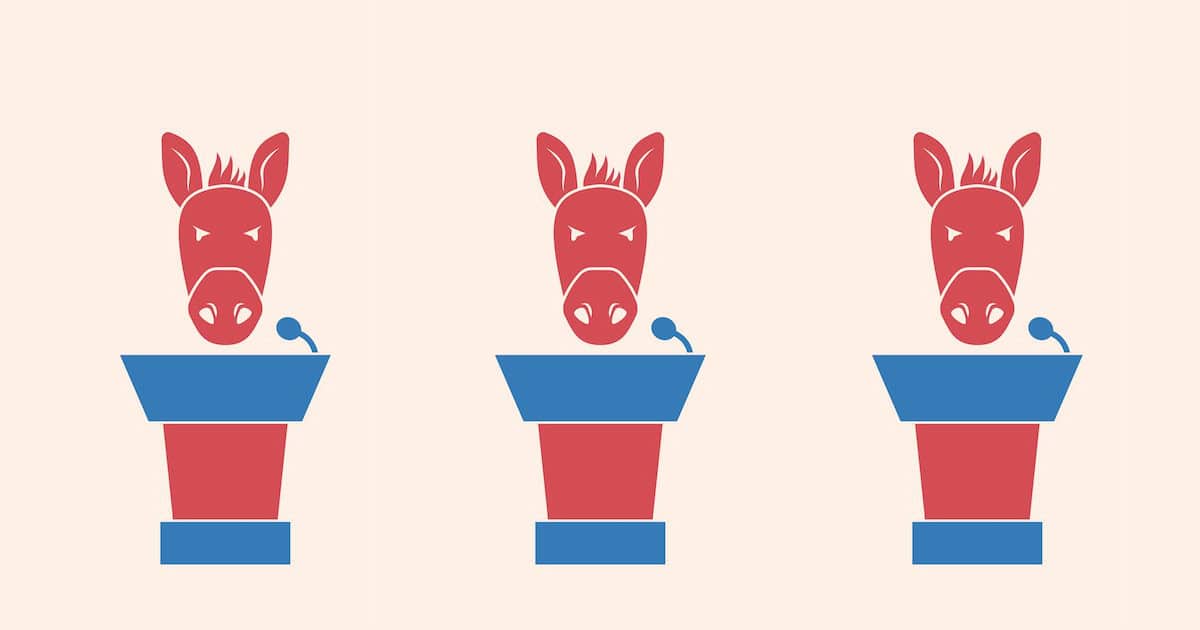 19 Candidates Meet at Least One Criteria for First Democratic Debate Stage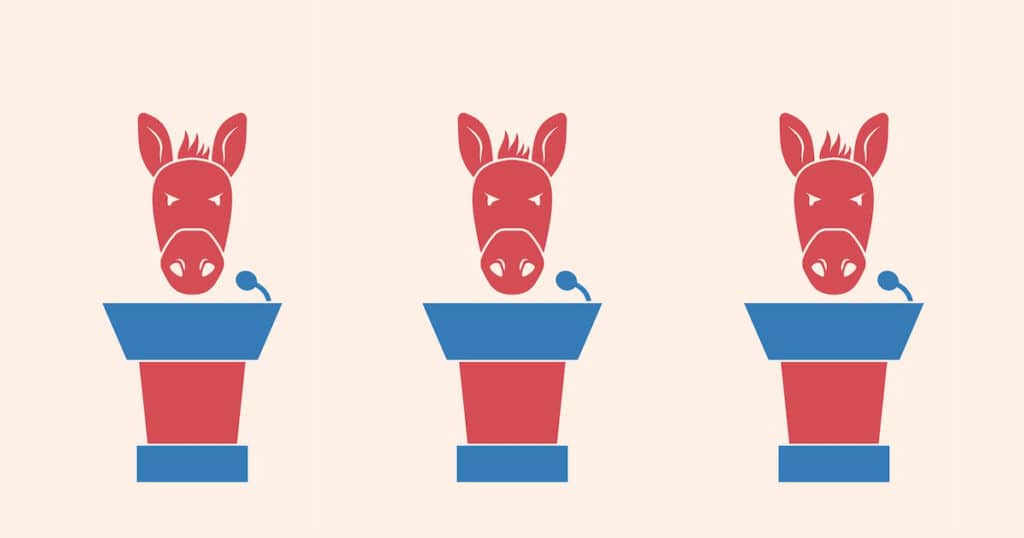 Earlier this week, the Democratic National Committee (DNC) tightened the criteria for candidates to qualify to participate in the Democratic debates in September. The announcement, which came without forewarning, is meant to winnow down the crowded field following the first two debates.
To qualify to participate in the first two debates — the first hosted by MSNBC and NBC in June, and the second by CNN in July — candidates only needed 1% support in 3 national or early state polls or 65,000 individual donors, including 200 from 20 different states.
There are 23 candidates vying for the Democratic nomination and a spot on the first debate stage in Miami, Florida. There are 20 total spots available and 10 lecterns for each of the two nights.
The first debate in South Florida is less than one month away, yet key details are still unknown. None of the campaigns have been told whether they will appear on the stage June 26 or 27, nor against whom they will be debating.
Understandably, this uncertainty is leading to anxiety. The events are expecting to garner the largest national audience to date in terms of viewership for a Democratic debate. Campaigns are hoping to get answers to most of those questions in a conference call on Thursday with the DNC.
But it is likely none of them will not know their assigned dates until a few weeks before the debates.
Candidates are practicing short answers given the total 7 to 10 minute time restriction and are preparing for a crowded format by watching clips from the 2016 Republican primary debates.
Meanwhile, trailing candidates are complaining the DNC's new debate criteria amounts to an arbitrary action. Raising the debate standards for September could block out candidates representing the more moderate wing of the party whose last name does not end in Biden.
To claim a lectern, a candidate must be garnering 2% support in four national or early voting state polls. They must also have 130,000 unique donors to their campaign, including 400 unique donors from at least 20 states.
The new standards favor candidates with large grassroots support, such as Bernie Sanders, the socialist senator from Vermont and 2016 runner-up. That's by design and is intended to leave the perception the DNC is trying to atone for 2016.
The anti-secrecy group WikiLeaks released thousands of emails proving the party and Corporate Big Media worked together to handicap the primary against Senator Sanders to aide Hillary Clinton.
You Might Also Like