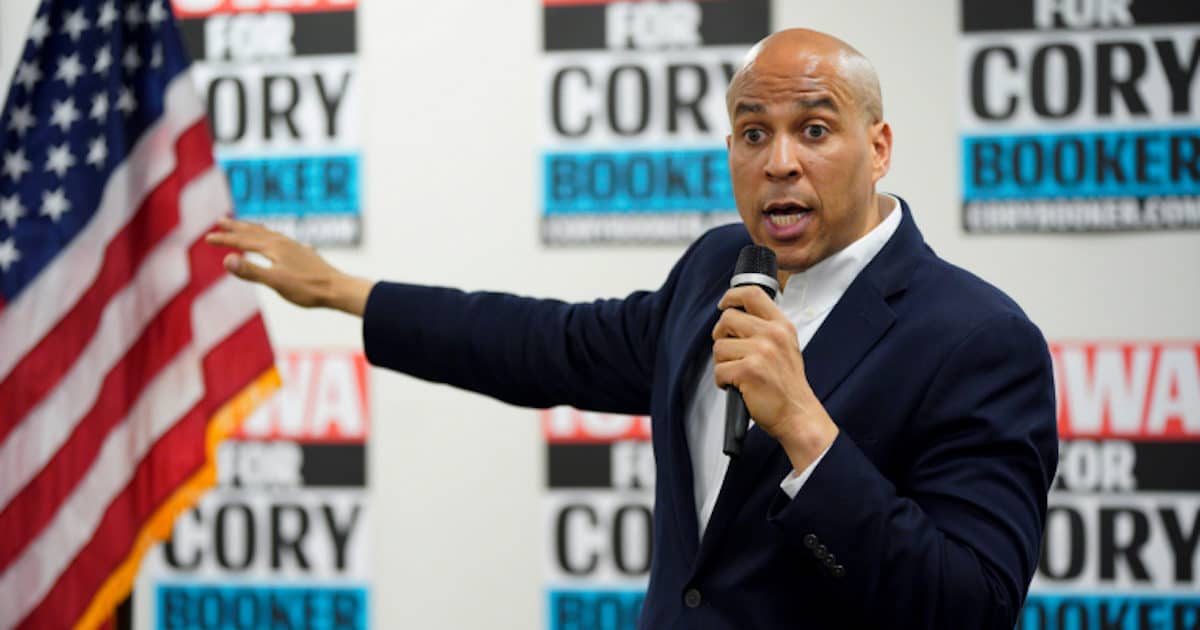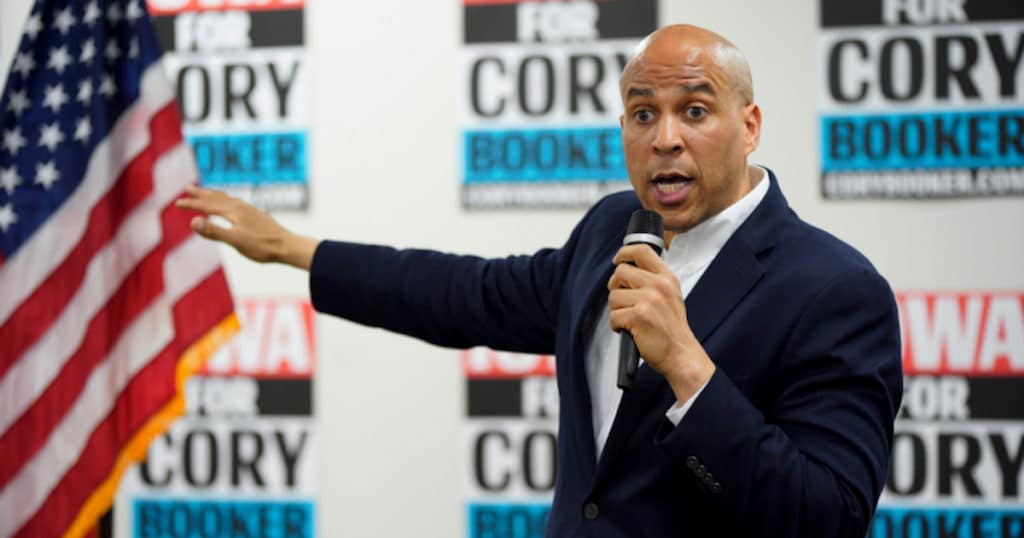 Senator Cory Booker, D-N.J., might be the next presidential hopeful to exit the 2020. A weaker-than-expected fundraising total for the month of September has put the campaign on the brink.
In the memo, campaign manager Addisu Demissie pleaded with supporters for money and warned that following a weaker than expected cash haul during the early part of September, "the next 10 days will determine whether Cory Booker can stay in this race."
"Here's the real talk: We have reached a critical moment, and time is running out," the memo states. "It's now or never: The next 10 days will determine whether Cory Booker can stay in this race and compete to win the nomination."
A series of tweets from the candidate's social media account also made a plea for money, warning it wasn't an "end-of-quarter stunt" but a last-ditch effort before calling it quits.
"This isn't an end-of-quarter stunt," the tweet read. "This is a real, unvarnished look under the hood of our campaign at a level of transparency unprecedented in presidential politics.
The U.S. Senator from New Jersey announced his bid for the White House on February 1 and has built ground game operations in the first two early caucus and primary states. Still, he has struggled in the PPD Weekly Average of 2020 Democratic Presidential Nomination Polls.
He currently sits in 7th place and polls at just 2.8%.
A fundraising analysis by People's Pundit Daily (PPD) shows Senator Booker raised roughly $4.5 million in from April-June, far less than the $7.9 million in the first quarter (Q1) following his announcement. Only $1.2 million were from "low-dollar" contributions and the campaign's burn rate was nearly 60%.
By comparison, the Trump Campaign and Republican National Committee (RNC) joint fundraising efforts raised $105 million in Q2. A $54 million fundraising haul came from the campaign and committees, while the RNC raised $51 million. The average donation to the campaign was just $34.26.
Demissie warned that the campaign can only continue at its current size. It needs more funding to grow.
"While we invested early in building an outstanding organization in our Newark headquarters and the February early states, other campaigns have, in recent weeks, surpassed us in scale and begun spending on paid persuasion efforts online and on television," the memo adds.
"Cory 2020 has the resources necessary to continue on as we are now for quite some time, but that is not enough."
The once crowded 2020 Democratic field has already begun to winnow down even before the first votes were cast in Iowa and New Hampshire.
This week, New York City Mayor Bill de Blasio ended his campaign, echoing other failed candidates such as Senator Kirsten Gillibrand, D-N.Y., who ended her bid in late August. Like Senator Gillibrand, Mayor de Blasio conceded 2020 was clearly not his time.
"Here's the bottom line: Cory 2020 needs to raise an additional $1.7 million by September 30 to be in a position to build the organization necessary to continue competing for the nomination," Demissie conceded in the memo. "Without a fundraising surge to close out this quarter, we do not see a legitimate long-term path forward."
To put that in context, Cory 2020 only raised $1.4 million in the final ten days of March after entering the race in February.