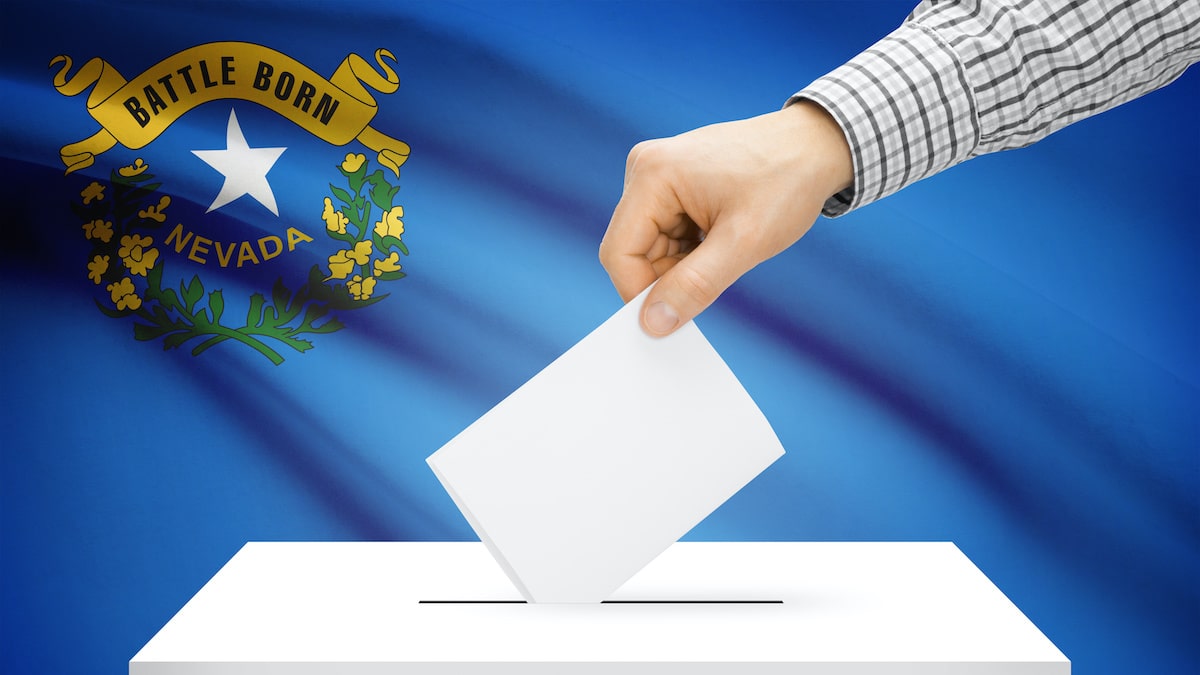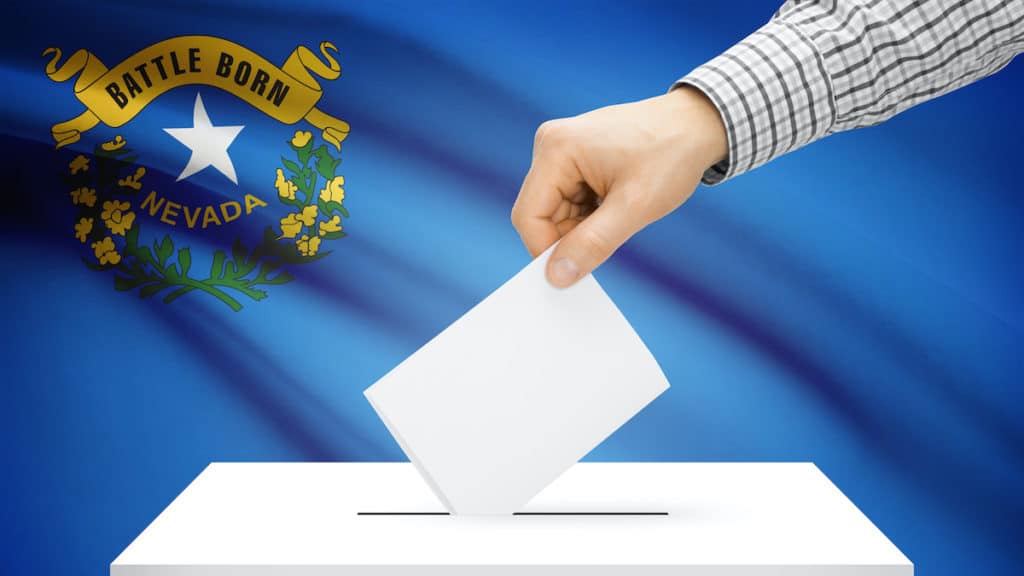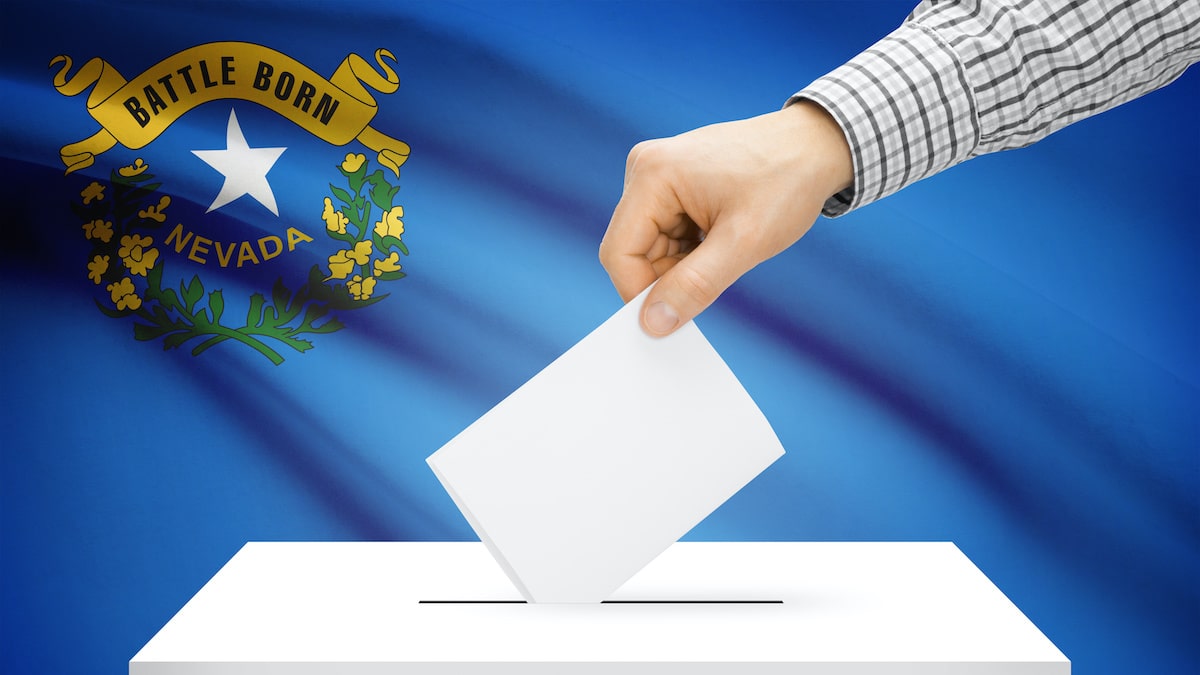 Washington, D.C. (PPD) — The Republican National Committee (RNC) and Nevada Republican Party filed a lawsuit aiming to prevent the potential for voter fraud in Clark County.
The lawsuit accuses the Democrat-dominated county commission of hiding public records pertaining to the deal struck with the Democratic National Committee (DNC) and liberal groups to make demanded changes to the primary election on June 9.
The deal — which will cost taxpayers $300,000 without input from the public — forces the Clark County Registrar to mail ballots to all inactive voters, many of whom are deceased or have moved. It also adds more polling locations, and funds the hiring of ballot harvesters.
On May 7, the RNC requested records on how the commission reached their decision, but the county has refused to turn them over. The RNC claims they were left with no other recourse and accused the county of violating the Nevada Public Records Act.
"Since the Democrat-dominated Clark County Commission is refusing to comply with state law and release public records, we have been left with no other choice but to ask the court to force the county to hand them over," RNC Chairwoman Ronna McDaniel said in a statement.
"Nevadans deserve answers as to how its largest county came to the decision to strike this shady backroom deal and mail thousands of ballots, including to inactive voters, that have littered the streets of Las Vegas."
The DNC and other liberal groups sued the Nevada Secretary of State Barbara K. Cegavske to force her to violate state election law by suspending prosecution of ballot harvesters and verification procedures for absentee ballots, sending ballots to all inactive voters, and demanding more in-person voting centers. The Clark County Registrar filed a joinder days after the lawsuit was filed, claiming elected officials were compelling the office to cave to the Democrats' demands.
According to Fox News, the decision to mail ballots to inactive voters has led to concerns over voter fraud, with ballots littering the streets of Las Vegas and piling up in trash cans. The Las Vegas Review-Journal reported these ballots are being mailed to incorrect addresses and hanging from community boards in apartment complexes.
On May 20, Chairwoman McDaniel sent a letter to Nevada Attorney General Aaron Ford demanding an investigation into whether the decision violated Nevada's open public meeting and election laws. Democrats have ignored the demand and deny these efforts will lead to voter fraud.
There are at least 178,350 inactive voters on the rolls in Clark County, alone — to include deceased and recent movers — according to voter files available to and monitored by People's Pundit Daily (PPD). The Democratic stronghold and largest county in the state represented nearly 7 in 10 (68%) of all votes cast statewide in 2016. But it accounts for nearly 8 in 10 (78.9%) of the minimum 225,942 inactive voters on the state rolls.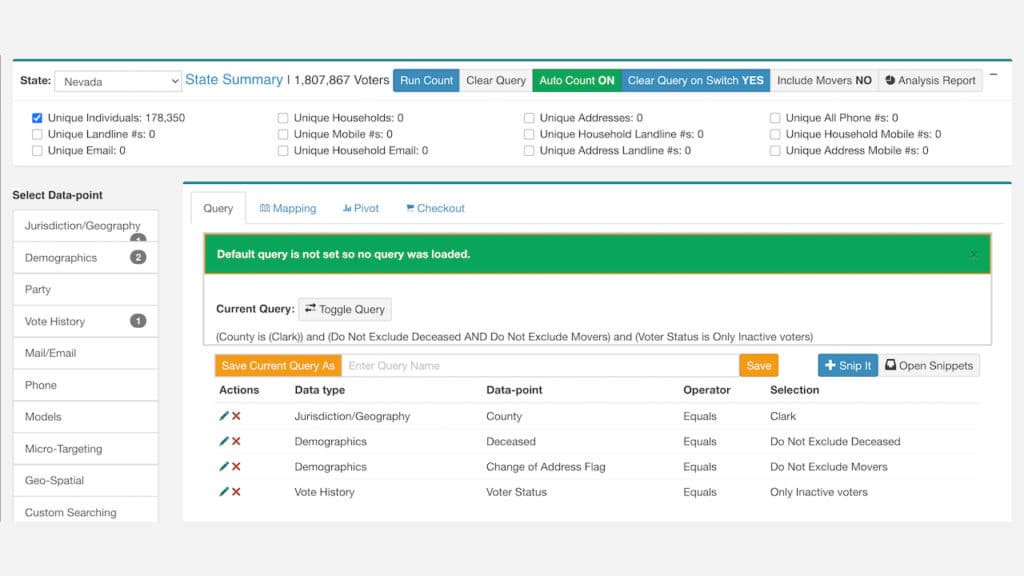 The Democratic lawsuit in Nevada is only the latest legal action seizing on the coronavirus (COVID-19) pandemic to radically reform elections in the nation. As PPD previously reported, the RNC doubled its legal budget last month to $20 million in order to fight similar efforts.
Last week, Republicans sued Democratic California Governor Gavin Newsom over his unilateral move to transform California into a vote-by-mail state. They are fighting a lawsuit in Florida that would force officials to ignore the statewide ban on ballot harvesting and allow ballots to be counted after Election Day.
The RNC won a major victory in Pennsylvania when the Commonwealth Court threw out a lawsuit to allow ballots to be counted after Election Day. Similar efforts are being fought in other states to include Michigan, New Mexico, and Arizona.