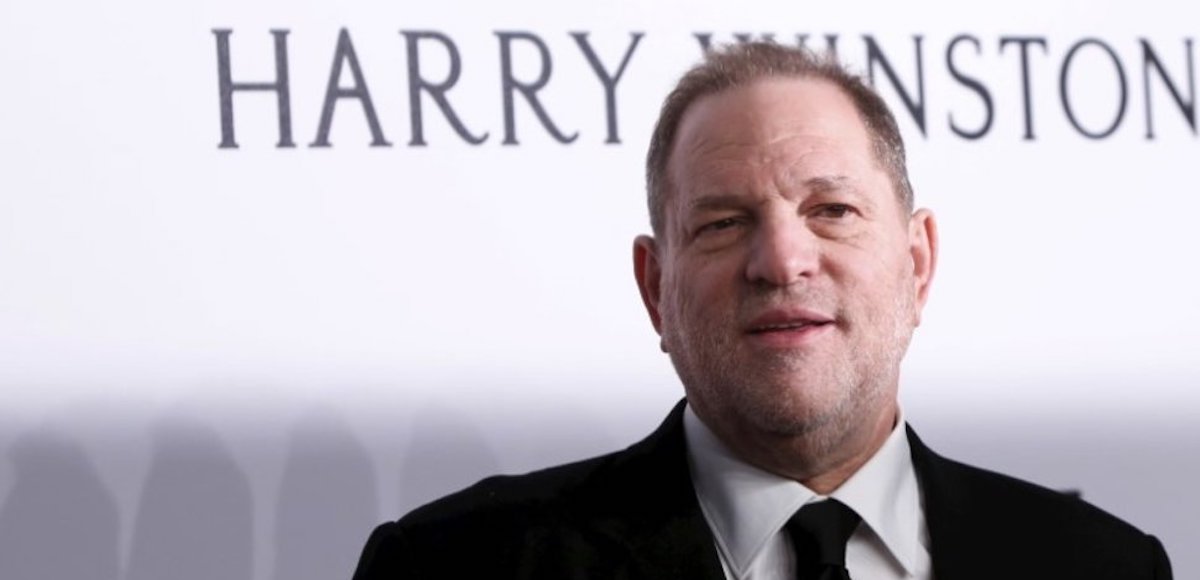 Under fire for allegations of decades-long sexual harassment, film producer Harvey Weinstein attacked the National Rifle Assocation (NRA) and Donald Trump. The New York Times conducted an investigation that uncovered previously undisclosed allegations against Mr. Weinstein spanning more than three decades.
The Times interviewed "current and former employees and film industry workers, as well as legal records, emails and internal documents from the businesses he has run, Miramax and the Weinstein Company." They found Mr. Weinstein has reached at least eight settlements with women who leveled allegations that included sexual harassment and unwanted physical contact.
Mr. Weinstein, who only days before hired attorney Lisa Bloom, released as statement claiming he was being "tutored," blamed his behavior on the culture in Hollywood before quickly pivoting to attacks against President Trump and the NRA.
The apology before the "but"
"I appreciate the way I've behaved with colleagues in the past has caused a lot of pain, and I sincerely apologize for it," the statement read. "Though I'm trying to do better, I know I have a long way to go."
Blame the culture in Hollywood and youth
The apology part of the statement was short-lived and it was followed by an immediate blame-game meant to absolve him of personal responsibility. He blamed the culture of his youth and denied many of the allegations in the report, without specifying which are allegedly untrue.
"I came of age in the 60's and 70's, when all the rules about behavior and workplaces were different. That was the culture then," Weinstein wrote. "I have since learned it's not an excuse, in the office – or out of it. To anyone. I realized some time ago that I needed to be a better person and my interactions with the people I work with have changed."
Distract and Attack the NRA, President Trump
The film producer quickly turned to the currently trendy thing to do in Hollywood–attack the Right and President Trump.
"I've decided that I'm going to give the NRA my full attention," he said. "I hope Wayne LaPierre will enjoy his retirement party. I'm going to do it at the same place I had my Bar Mitzvah. I'm making a movie about our President, perhaps we can make it a joint retirement party."
As People's Pundit Daily (PPD) has previously reported, Mr. Weinstein has a long history of attacking the NRA and gun rights, in general. Ironically, the medical community has long-offered a consensus condemnation of the entertainment industry when it pertains to gun violence and violence in general.
According to the Council on Communications and Media from the American Academy of Pediatrics, Mr. Weinstein's films and the like have had a severely negative impact on youth behavior. For instance, the study entitled Media Violence published on November 1, 2009, concludes:
Research has associated exposure to media violence with a variety of physical and mental health problems for children and adolescents, including aggressive and violent behavior, bullying, desensitization to violence, fear, depression, nightmares, and sleep disturbances… Several different psychological and physiologic processes underlie media violence on aggressive attitudes, beliefs, behaviors, and emotions, and these are well understood.
In other words, mass shooters such as Adam Lanza, Jared Loughner, and other already-troubled individuals are emboldened by and act upon behaviors depicted in films — such as Mr. Weinstein's "Pulp Fiction." The minds of growing, otherwise normal children are polluted by them, as well.
It is established medical science.
The New York Times report detailed encounters Mr. Weiinstein allegedly had with well-known actresses such as Ashley Judd and Rose McGowen, the latter was even given a $100,000 settlement. Mr. Weinstein has said it was not an admission of guilt.
The longtime Democratic donor hosted a fundraiser for Hillary Clinton in his Manhattan home last year and employed Malia Obama, the oldest daughter of former President Barack Obama, as an intern this year.