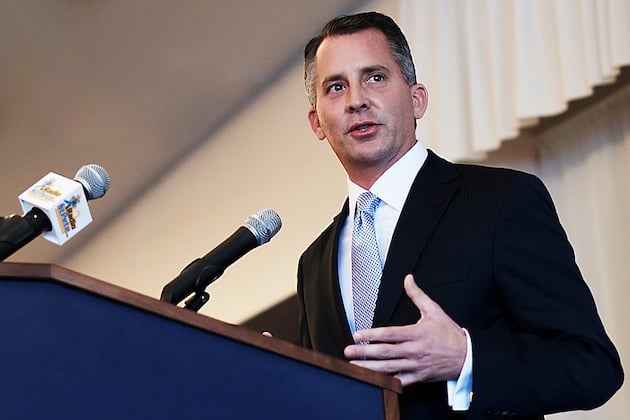 David Jolly, who won in an upset in the FL-13 special election, is now securely the favorite to win again in November. Oddly enough, it was just a few short months ago that pundits said Democrats were favored to grab the late Bill Young's seat, pundits except for Richard D. Baris, the People's Pundit. But that's what happens sometimes when your party Establishment shuts down all debate.
After failing to defeat Rep. David Jolly, Democrat Alex Sink refused Establishment pressure to run again in November, leaving Democrats with just one candidate declared. Local NAACP chapter President Manuel Sykes, a Democrat, thought he had the road paved.
Think again.
As usual, Democrats only want the vote the NAACP can help produce, not the actual leadership the NAACP produces for their congressional delegation. Democratic Party heads pushed Sykes out of the race. Why? To help independent Ed Jany, who was really a Republican until he turned Democrat posing as an independent. Truly, he didn't have much of a choice if he wanted to run. Jany wasn't registered long enough to meet the rules, the same kind of rules the left accused the Republican Party of establishing to depress the insurgent candidates.
Ironic, isn't it?
Anyway, with Democratic bench now completely empty, Jany announced Tuesday he is completely out, leaving Jolly to essentially run unopposed.
"Obviously, he is now favored to easily hold on to the district for the Republicans," said senior political analyst of People's Pundit Daily, Richard D. Baris. "They are always the party of machine politics, but Democrats really stepped in it this time."
Of course, this raising questions about why Jany really bowed out anyway. In a statement to The Tampa Bay Times, he said he "wrongly assumed" he could handle the campaign on top of his professional workload.
"I smell a familiar smell," Baris said. "It's the smell of a politician sweating because he knew he didn't have any better of a chance than Sink did. The national political environment is likely to be even less favorable than it was during the early part of the year."