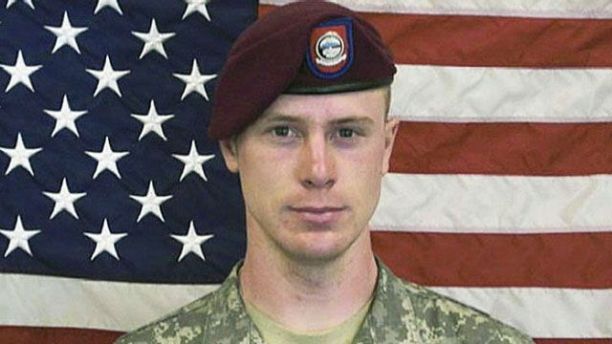 National Security Advisor Susan Rice again misled the public during a Sunday show appearance, during which she said Sgt. Bowe Bergdahl "served his country with honor and distinction." However, the Department of Defense concluded in 2010 that Sgt. Bowe Bergdahl was a deserter, after a formal 5 – 6-investigation definitely determined he walked away from his post. The department then suspiciously reclassified the investigation into a 20-19, which classified the details of the investigation.
Now, it is "incontrovertible" that Bergdahl had deserted his unit when he disappeared on June 30, 2009, taking a cell phone, knife and small ration of water on his way toward enemy lines. Bergdahl called his unit just hours after his desertion to tell the command he was gone. Though it is being widely reported that 6 soldiers lost their lives during missions to locate the deserter, PPD has learned that at least 8 more special operations forces were also killed when carrying out a mission to find Bergdahl. He was being held in Pakistan under the supervision of the Haqqani network, a Taliban ally with links to Pakistan's corrupt intelligence service.
We have also learned that the prisoner exchange, which resulted in the release of five of the worst war criminals being held at Guantanamo Bay, has caused a rift between the traditional intelligence apparatuses and the administration. CIA officials have what has been described as a "massive" open file on Bowe Bergdahl, filled with findings that suggest he was a "potential collaborator," including instances that occurred before he ever even left his post to go AWOL (absent without leave). The possibility that Bergdahl's desertion was intended to draw out American troops who would be vulnerable to attack was also investigated, though we could ascertain the investigators' conclusions.
The details of how this prisoner exchange transpired has also become more clear. Negotiations had begun in 2011, with members of the president's reelection campaign pushing for a big foreign policy win to help the president's image ahead of the election. But they ran into an utterly opposed duo of former Defense Secretary Leon Panetta and former Secretary of State Hillary Clinton, both of whom refused to trade a known deserter and potential collaborator for five of the most dangerous men ever to be held at Gitmo. In fact, Panetta and Clinton seemed to be two obstacles in the effort to carry out "a negotiated peace" with the Taliban.
But now they are gone, and a willing and supportive Secretary of State John Kerry and Secretary of Defense Chuck Hagel are behind the president's effort to shut down Guantanamo Bay. According to administration officials, the entire prisoner exchange was meant to serve as a barometer for any potential storm of public outrage resulting from the release of terrorist detainees. Lawmakers have pushed on the president's decision to break the law, which he did when he ignored the new 30-day law that requires he notify Congress of the release of any detainees from Gitmo. President Obama signed the bill into law, and whether or nor he broke the law is as "incontrovertible" as Bergdahl's desertion.
Meanwhile, the widely condemned and ill-advised prisoner exchange hasn't been the only blunder from the administration.
Sgt. Bergdahl's father and mother appeared with President Obama in the Rose Garden Saturday, during which the father appeared with a Taliban-like beard and thanked Allah for his son's lease. He said he was growing the beard in support of his son, but questions are now being raised about whether Bergdahl's father is also a sympathizer. He reportedly deleted a tweet from Wednesday that read: "I am still working to free all Guantanamo prisoners. God will repay for the death of every Afghan child, ameen [sic]!"