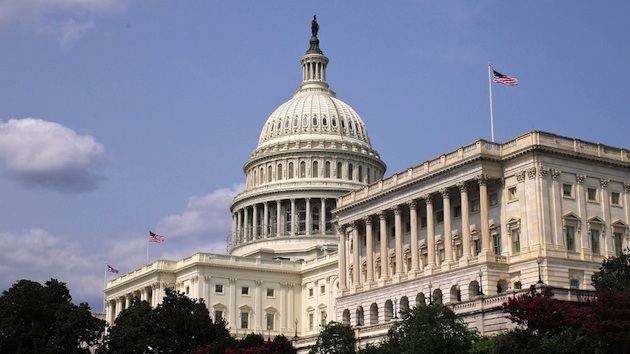 WASHINGTON –  Proponents of openness and transparency in government suffered a defeat after Congress failed to update the Freedom of Information Act, despite bipartisan support in the House and Senate.
In November, the Senate Judiciary Committee released an amended version of the FOIA bill that would have forced government agencies to be more transparent. The legislation, which had bipartisan support and is backed by open government advocates, was co-sponsored by Senate Judiciary Committee Chairman Patrick Leahy (D-VT) and Senator John Cornyn (R-TX), the ranking Republican and soon-to-be chairman of the committee.
The Senate approved a bill this week that would have addressed Exemption 5, which applies to government records that are part of a behind-the-scenes "deliberative" decision-making process and covers any "inter-agency or intra-agency memorandums or letters," drafts, and attorney-client records. The discretionary exemption gives government agencies an easy path to waive Freedom of Information Requests in favor of disclosure.
The act would have forced government agencies to make records available for public inspection in an electronic format, as well as reform the process by which agencies could claim Exemption 5.
Sen. Leahy, who claimed agencies cited the exemption more than 79,000 times in 2012, a 41 percent increase compared with the previous year, said he was deeply disappointed that the House adjourned Friday without taking up the Senate version of the bill.
Leahy said he was shocked House Republican leaders didn't jump on the chance to support the measure considering their alleged desire to increase oversight of the Obama administration, make big government more accountable and increase transparency.
"[Republicans] have chosen secrecy over sunlight," Leahy said.
However, the House did pass a similar FOIA reform bill back in February, but Sen. Harry Reid (D-NV) delayed debate on the bill and, ultimately, the two chambers could not agree on final language.
In a response, Rep. Darrell Issa (D-CA) said he also was disappointed that the House "ran out of time to address concerns in the Senate bill," but said the upper chamber could still send a bipartisan FOIA bill to the president's desk if Leahy and other senators were willing to accept the House language.
"The reality is that, even today, the Senate could still send a bipartisan FOIA bill to the president if they were willing to accept some minimal differences," Issa, who co-sponsored the House bill with Rep. Elijah Cummings (D-MD) said in a statement.
While Congress is taking the brunt of the blame, it is also true that President Obama did little to help push a bill that would've fulfilled a two-time campaign promise — to increase transparency in government. Obama, Biden, and other top White House officials made last-minute calls Thursday to push for passage of the $1.1 trillion CRomnibus spending bill, but did not make a single call advocating the FOIA Improvement Act of 2014.