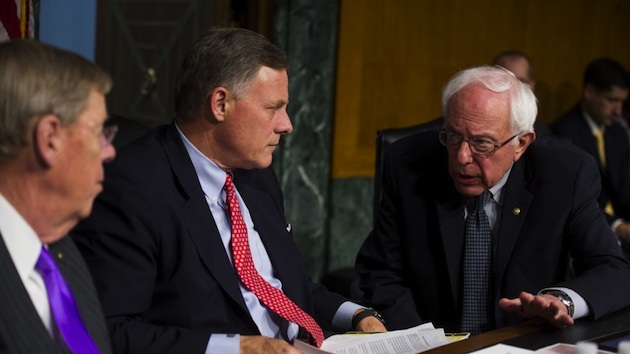 Sen. Richard Burr, R-N.C., the chairman of the Senate Intelligence Committee and outspoken opponent of public intelligence hearings, has had a change of heart. Chairman Burr plans to hold his first open hearing next week.
"It's unclear what changed Burr's mind — his office would not elaborate on his position — but the about-face will provide some relief to government transparency advocates who believe public hearings are a core aspect of congressional oversight and some disappointment to intelligence officials who loathe the scrutiny of public interrogations," said John Hudson, reporting for Foreign Policy.
Last year, then-Sen. Burr took a very different position and was not afraid to voice that view.
"I personally don't believe that anything that goes on in the intelligence committee should ever be discussed publicly," Burr told reporters in March. "If I had my way, with the exception of nominees, there would never be a public intelligence hearing."
However, now that the chairman does have it his way, it is unclear by his office what exactly prompted the decision.
"Chairman Burr strongly believes that we should take every necessary precaution to make certain that Congress is not endangering our brave intelligence officials who are working to keep Americans safe," Burr's spokeswoman, Rebecca Glover Watkins, told Foreign Policy in a statement. "The chairman looks forward to the committee's first public hearing … and will ensure that our assets overseas are protected from any adverse scenarios that could jeopardize their work or lives."