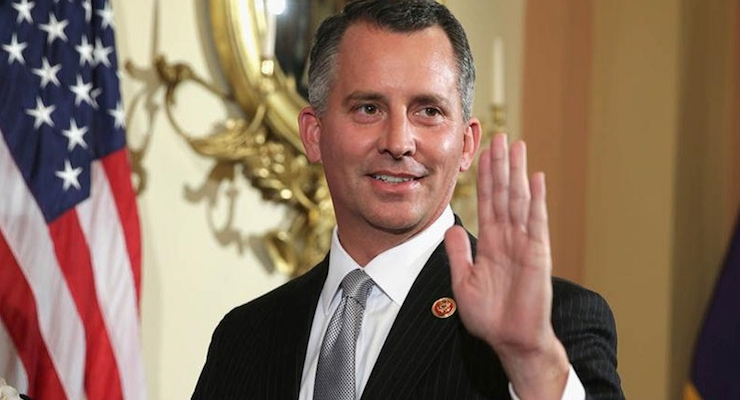 Says "Try-Nothing" Congress Needs to Get to Work Like the Rest of America
Seminole, FL – We've all heard the cry of "kick the bums out," but Rep. David Jolly, R-Fla., is leading the push to put lawmakers to work in a 40-hour work week. Jolly, a 2016 Republican Senate candidates who represents Florida's 13th Congressional District, has introduced legislation (H.Res.457) to permanently change the rules of the House of Representatives to require the House to be in session a minimum of 40-hours a week while in Washington. Jolly said the current congressional calendar is clearly not producing results and the American people rightfully expect their elected officials to work around the clock to tackle the nation's problems.
"This 'try-nothing' Congress needs a reality check," Jolly said. "A work week in Washington should be no different than a work week in every other town across the nation.
Over the last 20 years, the U.S. House has been in session on average just 137 days each year, yet both lawmakers in the House and Senate enjoy a cool $174,000 annual salary. That doesn't count leadership, as the speaker earns an annual salary of $223,500 while both House majority and minority leaders earn $193,400. By comparison, American workers on average putting in a 40-hour, 5-day workweek at their job do so 241 days each year. This means House members are at work in Washington 100 fewer days each year than the average American worker and take home far more–forget about perks, medical and retirement benefits.
This isn't the first time Rep. Jolly took this issue on. Last year, he wrote a letter to the House Rules Committee urging leaders to expand the congressional calendar, stating the "extent of the national and global issues we face today, more than ever before, require great deliberation, robust debate, moments of conviction, and decisive action on our part. The 'People's House' simply cannot address the many priorities of the nation if we are not in session more days."
"Americans are sick and tired of Washington inaction. They expect their leaders to govern," Jolly said in an email to PPD. "Look at all the bills gathering dust while Congress braces for the next self-made calamity. Let's give voice to the people on issues like border security, transportation, a budget that finally balances. The frustration is not that we haven't achieved these things, it's that we haven't even engaged in a legislative fight to begin to advance the agenda that is right for the American people."
Jolly, who is viewed as the main competition for Rep. Ron DeSantis, R-Fla., on the PPD 2016 Senate Election Projection Model, took to the House floor and ripped Congress for he said was a failure to honor its constitutional responsibility and engage in a debate on our current national security strategy to combat ISIS.
"We don't get to choose the threats that come our way," Jolly said on the House floor. "We only choose our response and one year later we have no response. We are elected to be custodians of the public trust and we fail that public trust every day we fail to consider the issues that are of most significance to the American people."
Rep. Jolly defeated Alex Sink, D-Fla., in a special election to replace the late Rep. Bill Young, R-Fla., in the Tampa-area swing House district back in March 2014. In what was seen as one of the first warnings of the 2014 midterm elections, Jolly bested Sink by just over 2 points in a race widely viewed by election forecasters (save for PPD) as Leans Democrat. Both Democrats and Republicans spent millions of dollars testing out national strategies for the rest of the year. Sink opted out of another shot to run for the seat in 2014 and Jolly was easily re-elected.