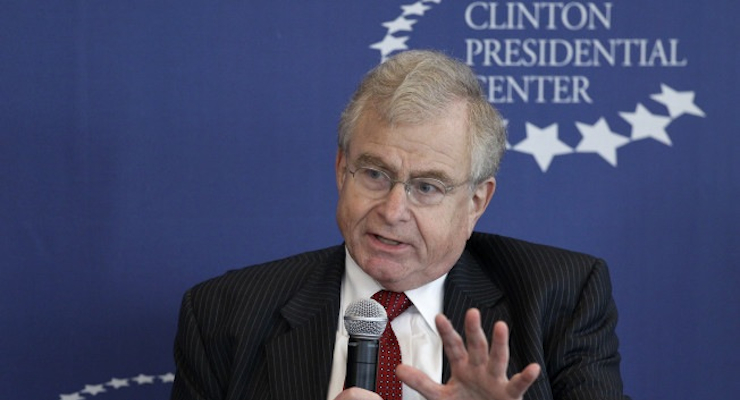 Sandy Berger, former President Bill Clinton's national security adviser, died at age 70 after a battle with cancer, a spokesman for his firm said on Wednesday. Berger, who was a chief security architect during Clinton's second-term got in trouble over mishandling classified documents, a scenario oft-cited in the Beltway recently in relation to Mrs. Clinton's woes.
Berger was White House national security adviser from 1997 to 2001, including a period when the Clinton administration carried out airstrikes in Kosovo and against Saddam Hussein's forces in Iraq. Berger also was deeply involved in the administration's push for free trade, which has been criticized in debates regarding stagnant wages.
In 2005, Berger pleaded guilty to illegally removing classified documents from the National Archives after he literally stuffed certain ones down his pants. However, he was sentenced only to probation and a $50,000 fine.
Berger used his post-government service time to help found the firm now known as the Albright Stonebridge Group, where he most recently held the title of chair, along with former Secretary of State Madeleine Albright.
"Our country is stronger because of Sandy's deep and abiding commitment to public service, and there are countless people whose lives he changed for the better. I am certainly one of them,"  Albright said in a statement on the company's website. "He was one of my dearest friends and among the wisest people I have ever met. I will always treasure our decades-long partnership, both in and out of government, and I will be forever proud of what we accomplished together."
Prior to his service in the Clinton administration, Berger spent 16 years at Hogan & Hartson, where he led the firm's international practice. Sandy also held advisory positions in the Senate and the Department of State.
"It was a joy to work alongside Sandy for so many years, at ASG, the White House, and Hogan & Hartson," Anthony S. Harrington, Chair of ASG's managing board said in a statement. "We are all enriched by being part of his extraordinary life – one that truly made a
difference in the world."