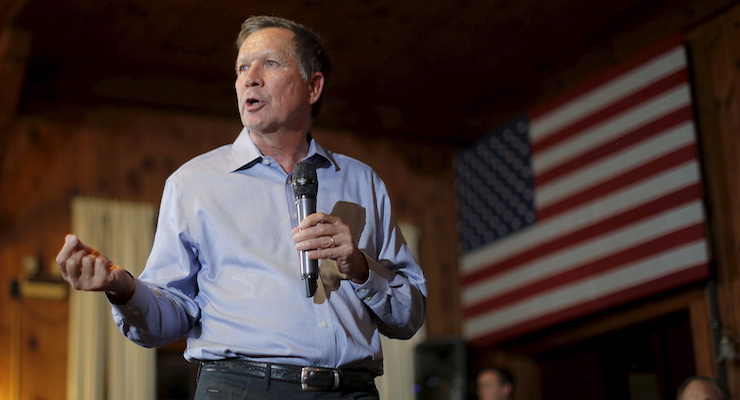 Ohio Gov. John Kasich slightly beat out Donald Trump 4 to 3 in the vote in Dixville Notch, the first of the first to vote in the New Hampshire primary. On the Democratic side, Bernie Sanders took all 4 votes in the town, shutting out Hillary Clinton.
So, what does this mean for the New Hampshire primary?
Not much. The town, as special as it is, has a rather poor track record of predicting the results of the New Hampshire primary. For Democrats, in 2008, now-President Barack Obama won the town ahead of the full Democratic primary vote by a 7-2 margin, though Clinton carried the state.
In 2000, President George W. Bush beat Arizona Sen. John McCain, though he lost the state to the eventual 2008 nominee. In 2012, Gov. Jon Huntsman tied Mitt Romney with 2 votes each, though the former Massachusetts governor won the state and the party's eventual nominee.
That said, Gov. Kasich is the only candidate to visit the small town and his ground game made repeated return calls and visits to court the first voters in the first-in-the-nation primary. Trump didn't visit nor make the calls, yet still only received one less vote.
Nevertheless, according to the PPD Election Projection Model, Trump is "Highly Likely" to win the New Hampshire Republican primary and currently enjoys a 72% chance of victory. That's two points down from Monday, but still a significant advantage. On the other side of the aisle, Bernie Sanders has an astounding 97% chance of winning the New Hampshire Democratic primary.