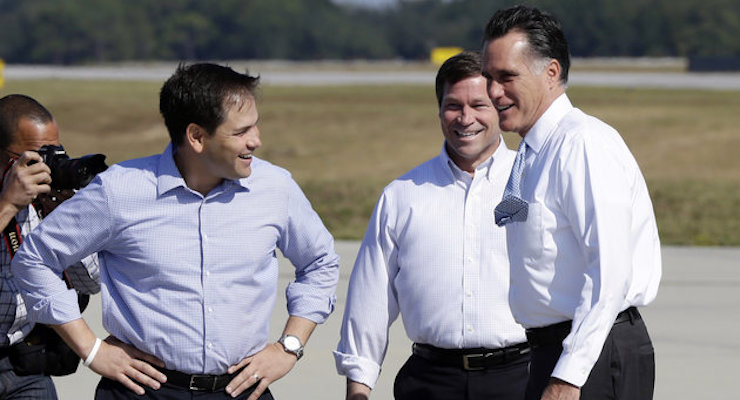 Will Mitt Romney Help Rubio in Nevada Republican Caucus?
Gov. Mitt Romney, the 2012 Republican nominee, will endorse Florida Sen. Marco Rubio, R-Fla., The Huffington Post reported citing two sources. The development comes just days before the Nevada Republican caucus, where Donald J. Trump has a 26-point lead on the PPD aggregate average of polls.
Romney, a Mormon, will no doubt seek to court the last bloc of religious Mormon voters that caucus in the state. Further, while it's not wildly reported, Rubio once stayed in the area and has relationships with these voters. Unfortunately, for the Rubio camp, who long-planned to blunt Trump in the Silver State, it hasn't resonated.
Worth noting, in 2012 Mitt Romney actively and vociferously courted Trump for his endorsement in the prior Republican primary. The Donald did give him the endorsement based on his economic experience, which definitely helped him to beat back former House Speaker New Gingrich.