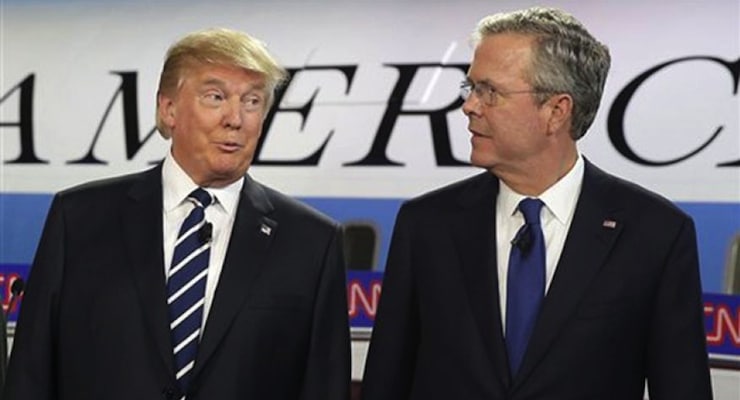 Campaign Ends for the Man Everyone (Except PPD) Said Was the Frontrunner
Former Florida Gov. Jeb Bush has suspended his campaign after coming in at best a disappointing fourth place in the South Carolina Republican primary. The development comes after a report claimed that his staff were shopping their resumes and a serious push to coalesce the anti-Trump vote before its too late.
"The people of Iowa, New Hampshire and South Carolina have spoken and I really respect their decision. So tonight I am suspending my campaign," Bush said at a post-election party in Columbia.
It is a far fall from the once-presumed frontrunner in the cycle. Donald J. Trump, who won the South Carolina primary, hung the "low energy" noose around his neck. Despite his brother, a former president, and mother, a former first lady, he never gained traction. After spending nearly $23 million in New Hampshire, Bush came in ahead of Florida Sen. Marco Rubio but still far behind the other second tier candidates.
"Thank you for the opportunity for running for the greatest office on the face and the earth," Bush said choking up. "God bless you."