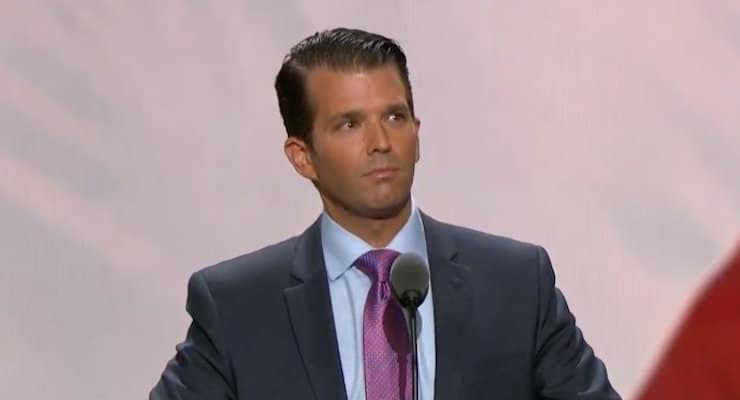 Donald Trump Jr., the eldest of Donald Trump's five children, brought the house down during his speech to the Republican National Convention. Trump Jr. gave a commanding a passionate speech in support of his father at the Quicken Loans Arena in Cleveland, Ohio.
"We have to tackle our problems head-on, he said. "We need a president who knows we can't just delete our problems."
Terrified over the speech, the liberally bias mainstream media attempted to accuse Donald Trump Jr. of plagiarizing a paragraph from the American Spectator.
— The Daily Show (@TheDailyShow) July 20, 2016
Unfortunately, as is the sad state of American political journalism, they did not check with the writer first. FH Buckley, a law professor at George Mason University who writes for the American Conservative, explained why it was "not an issue."
"I was a principal speechwriter for the speech," Mr. Buckley said. "So it's not an issue."
Burn.
Apologies. Donald Trump Jr. didn't plagiarize. He just hired a ghostwriter to write about his own father and that ghostwriter was lazy.

— Mike Drucker (@MikeDrucker) July 20, 2016
Except, in typical mediate fashion, rather than issuing a real apology, he instead tweeted a sarcastic half-witted apology.
[brid video="55278″ player="2077″ title="FULL SPEECH Donald Trump Jr. Brings Down the House at RNC (71916)"]