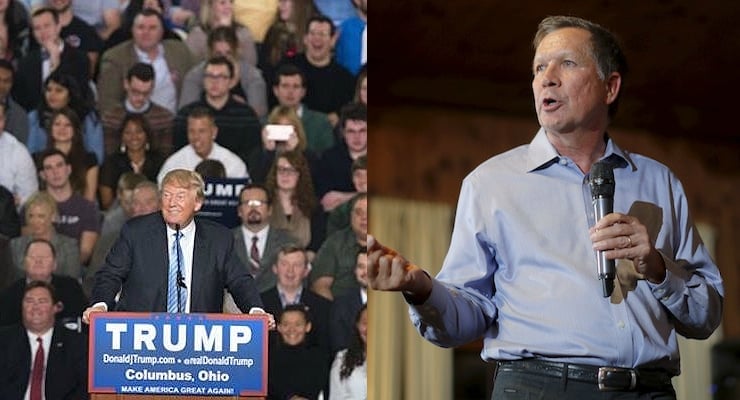 A source close to Ohio Gov. John Kasich said the New York Times story claiming Donald Trump asked him to be his VP was "fabricated garbage." The story stated that Gov. Kasich's campaign chief was approached by Donald Trump Jr., the eldest of the Republican presidential nominee's five children, and asked if he'd like to be the most powerful vice president in history.
"That report is fabricated garbage, a planted lie aimed to derail Trump's message during the convention," the source, who spoke on the condition of anonymity told People's Pundit Daily. "Gov. Kasich might have officially suspended his campaign, but he never stopped running and Weaver [campaign manager] never stopped running it."
People's Pundit Daily has followed the vice presidential selection process on both the Republican and Democratic sides of the aisle, and sources never mentioned Gov. Kasich as a serious contender.
"It's one thing to not show up at the convention, even after you pledged to support the nominee, but this is something else altogether," they said. "It's something I really don't care to be a part of."
In fact, John Weaver publicly said this week his client "will have a better chance to be president by not supporting Donald Trump." Much to the chagrin of party officials and voters in the Buckeye State, Gov. Kasich has thus far been a no-show after the two sides couldn't reach an agreement.
"Negotiations broke down," Trump campaign manager Paul Manafort said.
Following the report on Wednesday afternoon, Mr. Trump tweeted that he had never asked Gov. Kasich to be his running mate.
John Kasich was never asked by me to be V.P. Just arrived in Cleveland – will be a great two days!

— Donald J. Trump (@realDonaldTrump) July 20, 2016