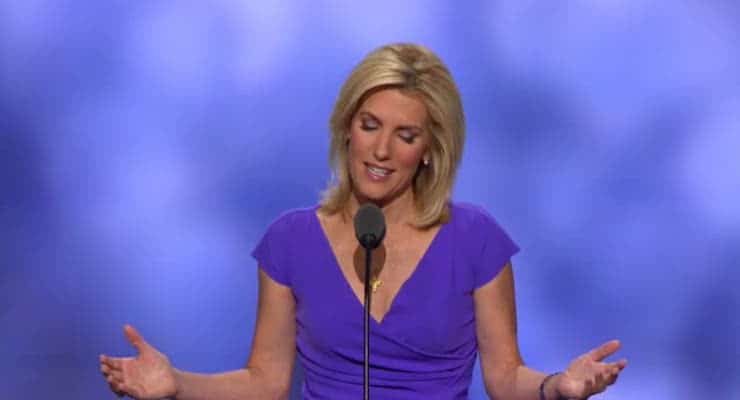 [brid video="55423″ player="2077″ title="Laura Ingraham Calls on GOP Candidates to Honor Their Pledge"]
Conservative talk radio host Laura Ingraham called on former Republican presidential candidates to honor their pledge and endorse Donald Trump. Ingraham asked them to put aside their personal feelings, egos and get behind the party's presidential nominee.
Giving a red-meat speech at the GOP convention, where Trump was formerly nominated, Ingraham said that those who competed against him in the primary need to rally in support of him immediately.
"I want to say this very plainly," said Ingraham. "We should all, even all you boys with wounded feelings and bruised egos — and we love you — but you must honor your pledge to support Donald Trump now, tonight."
Former Florida Gov. Jeb Bush, Ohio Gov. John Kasich and Florida Sen. Marco Rubio have all went back on their pledges. Texas Sen. Ted Cruz is speaking Wednesday night, though it's unclear whether he will give a full-throated endorsement.