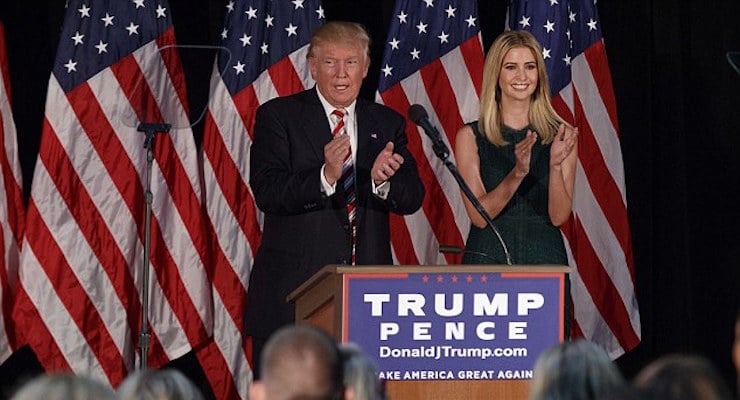 Republican presidential candidate Donald Trump responded to leaked audio from a 2005 conversation with Billy Bush published by The Washington Post. The New York businessman was talking with Bush of "Access Hollywood" on a bus arriving on the set of "Days of Our Lives" to tape a segment about Trump's upcoming cameo on the soap opera.
"This was locker room banter, a private conversation that took place many years ago. Bill Clinton has said far worse to me on the golf course – not even close," Mr. Trump said in a statement. I apologize if anyone was offended."
Billy Bush, the nephew of President George H.W. Bush and cousin to President George W. Bush, was also making what most found to be inappropriate comments.
"It's no excuse, but this happened eleven years ago — I was younger, less mature, and acted foolishly in playing along. I'm very sorry," Bush said in a statement.
But his comments, at least those on the tape, are not as embarrassing as those out of the Republican nominee. The Bush family now Mr. Trump's political rivals.
"I've got to use some Tic Tacs, just in case I start kissing her," Trump says. "You know I'm automatically attracted to beautiful — I just start kissing them. It's like a magnet. Just kiss. I don't even wait."
"And when you're a star, they let you do it," Trump says. "You can do anything."
"Whatever you want," says another voice, apparently Bush's.
"Grab them by the p—y," Trump says. "You can do anything."
A spokeswoman for NBC Universal, which produces and distributes "Access Hollywood," declined to comment.
"This was locker-room banter, a private conversation that took place many years ago. Bill Clinton has said far worse to me on the golf course — not even close," Trump said in a statement. "I apologize if anyone was offended."