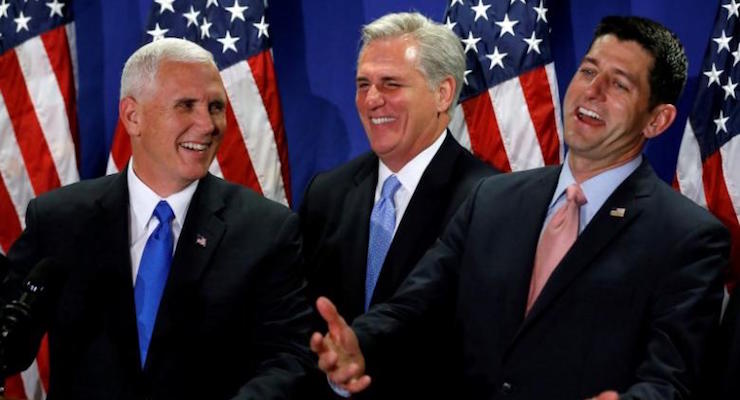 House Speaker Paul Ryan, R-Wis., struck a unifying tone and praised his party nominee for pulling off the most stunning upset in U.S. political history. Wth an overwhelming vote from working class voters, Republican Donald Trump defeated Hillary Clinton in the blue state of Wisconsin.
"Donald Trump heard a voice in this country no one else did," Speaker Ryan said. "Now he will lead a unified Republican government."
The Badger State has not voted for a Republican candidate for president since Ronald Reagan in was reelected in 1984. The state was also the center of a heated senate race that was pivotal in determining control of the Upper Chamber. Incumbent Ron Johnson, in a rematch from 2010 with former senator Russ Feingold, also pulled off what many believed to be an upset.
"You saw the Marquette Poll," he told reporters. "We didn't think we could do it. Donald Trump got us over, delivered Wisconsin's 10 electoral votes. "What Donald Trump just pulled off was an enormous political feat. He just earned a mandate."
The speaker of the House also promised to fix the president's signature healthcare law, which was designed to cause severe premium and out-of-pocket cost increases.