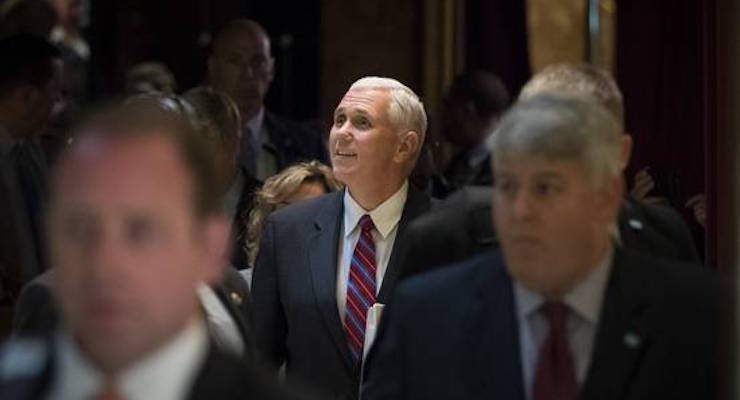 President-Elect Donald J. Trump promised to drain the swamp of power-brokers in Washington D.C., but apparently had to start with those who were trying to make their way into his administration. Vice President-Elect Mike Pence on Tuesday ordered the removal of all lobbyists from the Trump transition team, one of his first decisions since formally taking over the lead role.
New Jersey Gov. Chris Christie, who was replaced by Mr. Pence as the head of the transition team last week, was apparently behind the the hiring of lobbyists and loyalists.
The move comes as Michigan Rep. Mike Rogers, who previously headed up the national security wing, was also ousted along with senior defense and foreign policy official Matthew Freedman.
Rogers, who had questions surrounding him related to a Benghazi report criticized by Rep. Trey Gowdy, was told that all team members picked by Gov. Christie were being replaced. Rep. Gowdy, R-S.C., the chairman of the House Select Committee on Benghazi, had been critical of Rep. Rogers for signing off on a report he believed was not the result of a thorough investigation.
With talk of "growing pains" by Rogers on CNN, President-Elect Trump took to Twitter late Tuesday.
Trump's team is tasked with finding and hiring 4,000 political appointees to fill out the federal government.
Very organized process taking place as I decide on Cabinet and many other positions. I am the only one who knows who the finalists are!

— Donald J. Trump (@realDonaldTrump) November 16, 2016