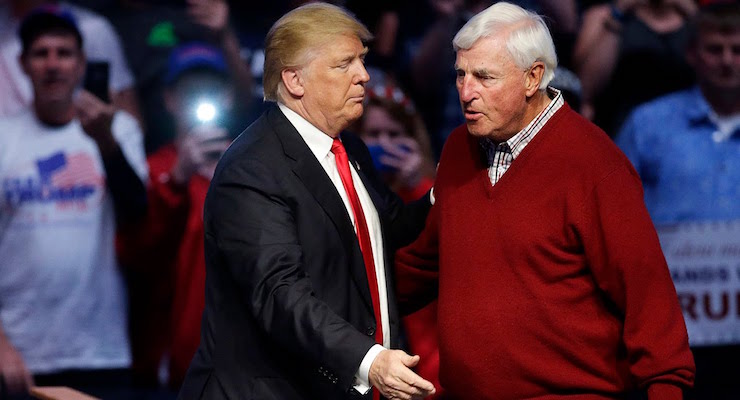 President-elect Donald J. Trump will travel to Indiana to announce a deal struck with Carrier to keep roughly 1,000 jobs in the United States. Though he hasn't even taken office yet, the deal means the New York businessman delivered on another major campaign promise.
Carrier, which is owned by United Technologies Corporation (NYSE:UTX), manufactures products offering high-tech heating, air-conditioning & refrigeration solutions for residential, commercial, retail, transport & foodservice. They announced in February that they planned to move a plant and more than a thousand jobs to Mexico.
We are pleased to have reached a deal with President-elect Trump & VP-elect Pence to keep close to 1,000 jobs in Indy. More details soon.

— Carrier (@Carrier) November 30, 2016
President-elect Trump said he will be in Indiana on Thursday to make "a major announcement concerning Carrier A.C. staying in Indianapolis."
Big day on Thursday for Indiana and the great workers of that wonderful state.We will keep our companies and jobs in the U.S. Thanks Carrier

— Donald J. Trump (@realDonaldTrump) November 30, 2016
This isn't the first deal struck by President-elect Trump that marks an economic promise delivered. The soon-to-be Republican president made manufacturing and trade major campaign issues, highlighting the impact of globalization on the U.S. economy and the American worker.
Two weeks ago, Ford Motor Company (NYSE:F) also announced they would not move forward on plans to ship a manufacturing plant and those jobs to Mexico.