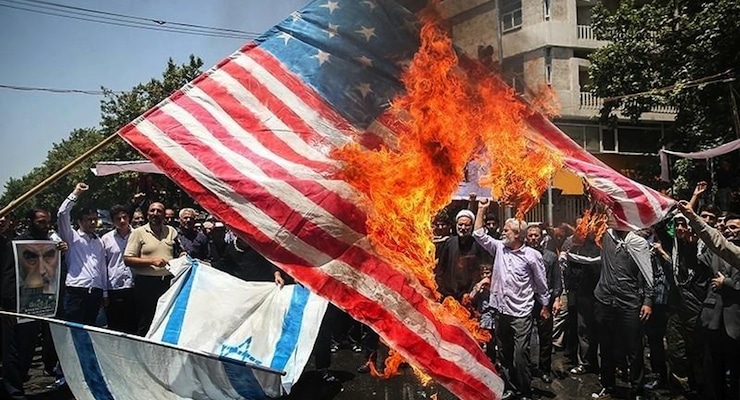 Lawmakers this week passed H.R. 6297, a 10-year extension of the Iran Sanctions Act that gives President-elect Donald J. Trump an "opportunity to evaluate" future policy toward the regime in Tehran. The White House indicated that it will sign the bipartisan bill, which they claim does not violate the Iran nuclear deal.
"As Tehran continues to sponsor terrorism, test-fire ballistic missiles, and violate the nuclear agreement, Congress must maintain the ability to immediately reinstate sanctions against Iran," House Speaker Paul Ryan, R-Wis., said in a statement after the passage of the Iran Sanctions Extension Act. "Now President-elect Trump will have the opportunity to evaluate our policy towards Iran independent of additional interference from the outgoing administration."
The Senate last Thursday voted to extend the Iran Sanctions Act despite the Iranian leader telling his Parliament the Sunday before that President Obama is "obliged" to ensure the sanctions expire. Though Speaker Ryan is correct regarding the position the White House has taken on the bill, the president has yet to sign it.
Meanwhile, Iranian President Hassan Rouhani vowed Tuesday not to let President-elect Trump rip up the nuclear agreement that the U.S. signed with six other world powers. The New York businessman, who called the deal "catastrophic" on the campaign trail, has also vowed to renegotiate the deal, an agreement that only delays the immediate development of nuclear weapons in Iran.
"(Trump) wants to do many things, but none of his actions would affect us … Do you think the United States can rip up the JCPOA (the Joint Comprehensive Plan of Action nuclear deal)? Do you think we and our nation will let him do that?" Rouhani said in a speech at the University of Tehran. "Some man is elected in the U.S. whatever plans he has, it will be revealed later. Yes, he may desire many things. He may desire to weaken the nuclear deal. He may desire to rip up the deal. Do you suppose we will allow this?"
The deal, reached in July 2015, is the result of more than two years of negotiations–later revealed to have initially been secretive–between Iran, the U.S., China, Britain, France, Germany and Russia. Iranian Foreign Minister Mohammad Javad Zarif said in Beijing Monday that all seven world powers "have the obligation to fully implement it."
While Rouhani said there would be a "prompt response" if the sanctions were extended and Iranian nuclear chief Ali Akbar Salehi warned of a "firm and strong reaction," White House Press Secretary Josh Earnest again repeated Monday that the president is under no such obligation.
In the House, the Iran Sanctions Extension Act passed by a vote of 419-1. The Senate passed an identical version of the legislation unanimously by a vote of 99-0.