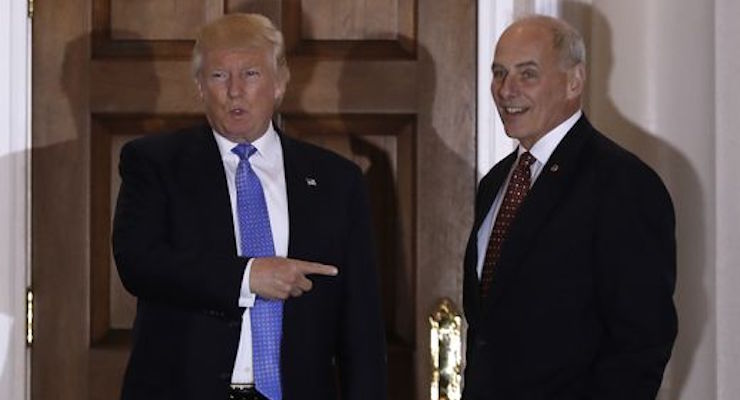 President-elect Donald J. Trump officially chooses retired U.S. Marine Gen. John Kelly for secretary of the Department of Homeland Security (DHS). en. Kelly, 66, who in 2012 succeeded General Douglas M. Fraser as commander of U.S. Southern Command (USSOUTHCOM).
Kansas Secretary of State Kris Kobach is likely to be tapped for deputy secretary, according to a top transition official familiar with the president-elect's decision-making process. The appointment marks the third big military name to be appointed by President-elect Trump. Last week, he officially announced he will nominate General James Mattis, a retired U.S. Marine Corps four-star general, to serve as Secretary of the United States Department of Defense.
Gen. Kelly also served as the commanding general of the Multi-National Force West in Iraq from February 2008 to February 2009, as well as as the commander of Marine Forces Reserve and Marine Forces North in October 2009.