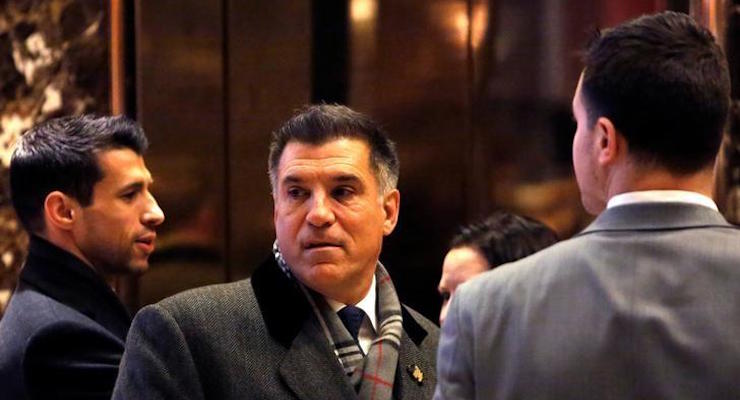 President-elect Donald J. Trump announced Monday he will nominate West Point graduate and billionaire businessman Vincent Viola for secretary of the Army.
"I am proud to have such an incredibly accomplished and selfless individual as Vincent Viola as our Secretary of the Army," President-elect Trump said in a statement. "Whether it is his distinguished military service or highly impressive track record in the world of business, Vinnie has proved throughout his life that he knows how to be a leader and deliver major results in the face of any challenge."
Mr. Viola, owner of the Florida Panthers hockey team, was the son of Italian immigrant who lived in Brooklyn, N.Y., who became the first in his family to attend college. He trained as an Airborne Ranger infantry officer and served in the 101st Airborne Division.
"He is a man of outstanding work ethic, integrity, and strategic vision, with an exceptional ability to motivate others," President-elect Trump added. "The American people, whether civilian or military, should have great confidence that Vinnie Viola has what it takes to keep America safe and oversee issues of concern to our troops in the Army."
Following the September 11, 2001, terror attacks perpetrated by al Qaeda on targets in New York and Washington, Mr. Viola helped found the Combating Terrorism Center at West Point. He went on to found Virtu Financial.
"It is an honor to be nominated to serve our country as President-elect Trump's Secretary of the Army," said Viola. "If confirmed, I will work tirelessly to provide our President with the land force he will need to accomplish any mission in support of his National Defense Strategy. A primary focus of my leadership will be ensuring that America's soldiers have the ways and means to fight and win across the full spectrum of conflict. This great honor comes with great responsibility, and I will fight for the American people and their right to live free every day."