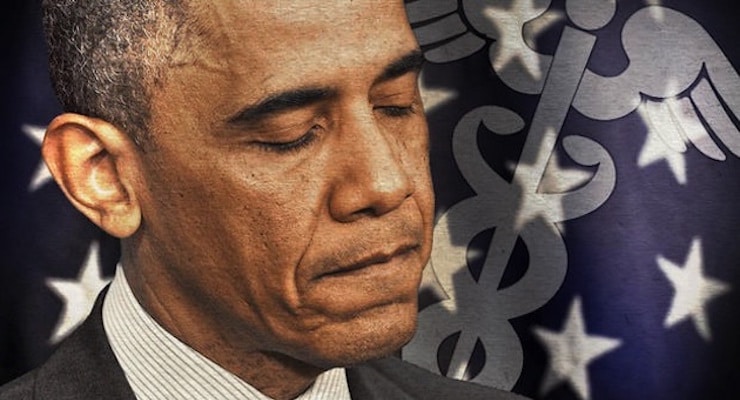 President Barack Obama will travel to Capitol Hill Wednesday to meet with Democrats to discuss fighting the repeal of ObamaCare, the president's signature healthcare law. Mr. Obama has broken with precedent set by previous presidents who left office after his party was soundly defeated in the prior election.
Incoming Republican President Donald J. Trump has repeatedly called ObamaCare a "disaster" and vowed, if elected, he would work with lawmakers to repeal it. The president-elect has already met with GOP leaders on the Hill and will move within the first 100 days to reverse the 2010 law, which was passed without a single Republican vote in either the House of Representatives or the U.S. Senate.
"Step one is the ObamaCare replacement legislation at the start of the year," Senate Majority Leader Mitch McConnell said as members ended the 2016 session.
But Democrats have publicly expressed a willingness to fight the repeal of the bill, which Mr. Obama sees as a legacy domestic achievement. Democrats will publicly focus on roughly 22 million Americans who will be left without insurance before the 2018 midterm elections if the law is not in place. The political landscape in 2018 will be favorable to Republicans and presents several opportunities to pickup seats.
At least 10 incumbent Democrats in the U.S. Senate are up for reelection in states President-elect Trump either won handily or put into play. Still, Democrats clearly see the issue as one that could benefit them at the ballot box.
"Bring it on," incoming Senate Minority Leader Chuck Schumer, D-N.Y., said in response. Sen. Schumer was hoping to become majority leader after Sen. Harry Reid, D-Nev., announced before the election he would retire.
It's a position the New York Democrat has long-sought and was denied after his party's candidates were defeated in several battleground states most pundits expected Republican incumbents to lose, including Pennsylvania, Wisconsin, Ohio and Florida.
House Minority Leader Nancy Pelosi, D-Calif., told Democrats last week that they should come back "stand ready to fight vigorously for America's hard-working families." It's an ironic statement from a defeated former House speaker who fought back a challenger from a working class district in Ohio. The Buckeye State voted for President-elect Trump and Republican incumbent Sen. Rob Portman overwhelmingly on Nov. 8.
The law remains deeply unpopular, even though there are some provisions the American public view favorably. But the GOP plans to phase out the law in an effort to keep certain popular provisions, such as protections for those with pre-existing conditions.
House Speaker Paul Ryan, R-Wis., has already laid out a plan to repeal ObamaCare, as well as reform Medicare and Medicaid, in an attempt to give Americans better access to "quality, affordable health care."
"ObamaCare is making things worse by the day. It drives up premiums and deductible costs for individuals, families and businesses," Speaker Ryan said outlining his "Better Way" plan. "ObamaCare must be fully repealed so we can start over and take a new approach."