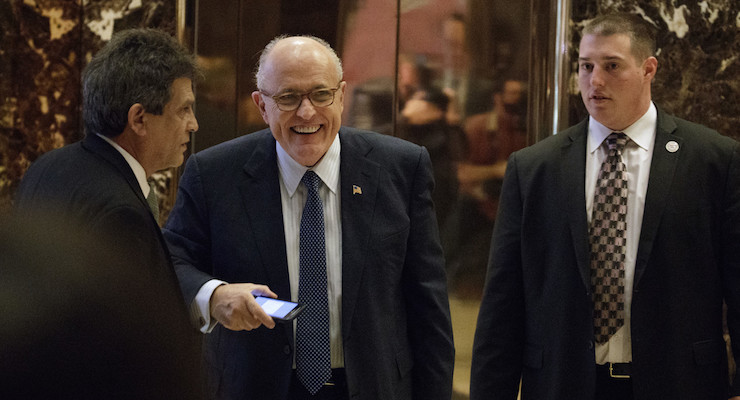 DEVELOPING: Former New York City Mayor Rudy Giuliani announced Thursday he will be heading up a cyber security group for President-elect Donald J. Trump. An official announcement will be made at a press conference later in the afternoon, but Mayor Giuliani broke the news during an interview on Fox and Friends Thursday morning.
Giuliani, a friend and early supporter of President-elect Trump, was previously in the running for secretary of state and has extensive experience in national security. Now, he said on Fox News, he will be in charge of getting the experts in the room with the new president to build up the nation's all but non-existent cyber defenses.
"We've got to do a better job of preventing hacking," incoming White House Press Secretary Sean Spicer said. "Rudy Giuliani is uniquely qualified to lead this effort. We are going to make sure the country benefits from his expertise."
Mr. Giuliani served as U.S. attorney and earned a reputation as an anti-corruption, anti-mafia bulldog. He cracked down on organized crime like no one had done before him and went on to serve as mayor from 1994 until the end of 2001. Most recently, his firm has advised nation-states on matters of national security.
In 2006, he was placed on an "Iraq Study Group," a congressional review to find solutions to the violence in Iraq. However, he stepped down after two months because he was considering a run for the White House at the time.