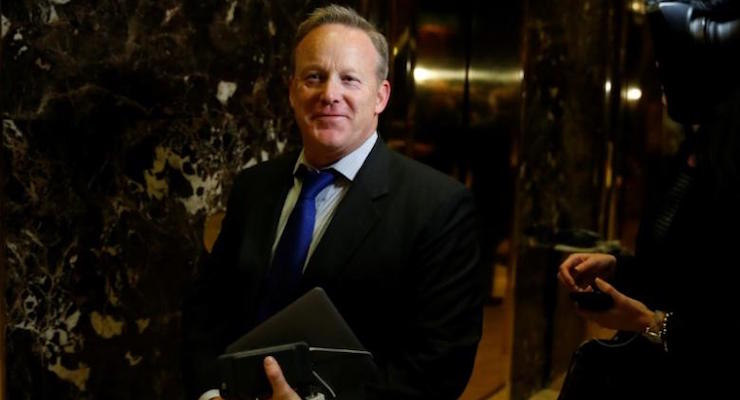 Incoming White House Press Secretary Sean Spicer said President-elect Donald J. Trump's inaugural address will "be a very personal" speech to Americans. Mr. Spicer said Thursday the new president will give a more agenda-driven speech rather than an attempt to pass an ideological litmus test.
"The president-elect continues to make edits and additions to his inaugural address," Spicer told reporters at a briefing. "It's going to be a very personal and sincere statement about his vision for the country. He will discuss what it means to be an American and the challenges that we face."
He added that it will be a "philosophical document" that introduces his vision to the nation.
"He'll talk about infrastructure, education, our manufacturing base," Spicer added. "I think it's going to be less of an agenda and more of a philosophical document, a vision of where he sees the country, the proper role of government, the role of citizens."
Spicer had stressed Wednesday that preparation of the address has been an intensely personal endeavor for Trump. Trump himself is taking the lead in the writing, Spicer said, with input from senior advisers Stephen Miller, Kellyanne Conway, Steve Bannon and Reince Priebus.
"He wants to talk about his vision of where he sees this country going and where we are right now, frankly," Spicer said Wednesday. "But it is being 100 percent driven by him."