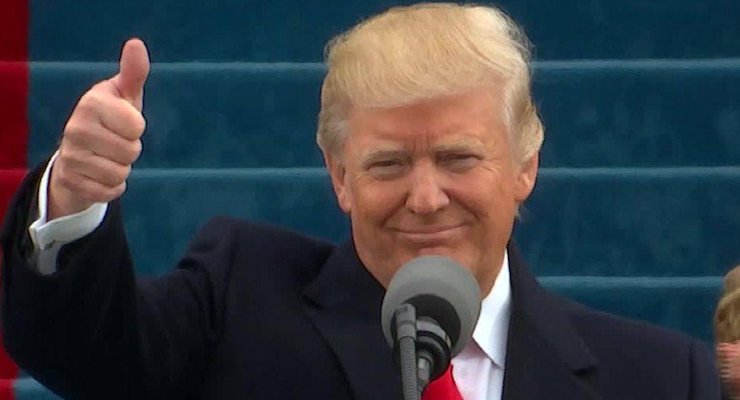 President Donald J. Trump In his first hours as commander-in-chief signed executive orders imposing a regulatory freeze and directing federal agencies to "ease the burden" of ObamaCare.
While the first official work day for the new administration isn't until Monday, White House Press Secretary Sean Spicer promised swift action on a number of issues.
"The president-elect is continuing to get briefed on some of the orders that he wants to do and the sequencing thereof," Mr. Spicer told reporters at his first press conference, adding that President-elect Trump "is committed to not just day one, but day two, day three, of enacting an agenda of real change. And I think that you're going to see that in the days and weeks to come."
Mr. Spicer said the incoming administration is working to ensure executive orders are issued or revoked in the correct order. White House Chief of Staff Reince Priebus will be sending a letter to the agencies involved detailing the executive action.
Meanwhile, the U.S. Senate voted to confirm General James Mattis as Secretary of Defense and General John Kelly as Secretary of Homeland Security. Vice President Mike R. Pence swore the two first cabinet members into office shortly after.
Senate Majority Leader Mitch McConnell, R-Kty., also announced his intention to begin debate on Rep. Mike Pompeo, who was nominated to be the new Director of the Central Intelligence Agency (CIA).
Rep. Pompeo received widespread praise for his performance at the Senate confirmation hearing, but Democrats have been trying to slow walk and stall President Trump's Cabinet nominees. Republicans helped to confirm 7 nominations for Barack Obama on his first Inauguration Day and Sen. John McCain, R-Az., slammed the opposition while stressing the need to deal with one crisis after another, including Syrian refugees and Russia.
"We need a new Director of the CIA more than ever," Sen. McCain said, adding the only difference between 2009 and 2017 is that now "we've got a world on fire."