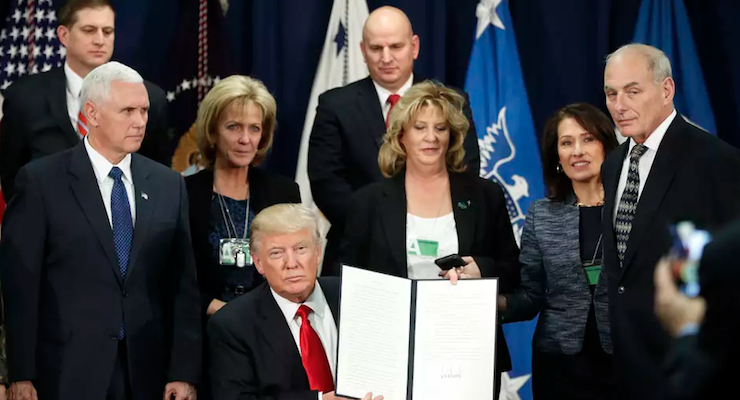 Retired four-star Marine Gen. John Kelly, the secretary of Homeland Security (DHS), said he aims to have the southern border wall finished in two years. Secretary Kelly made the comments during an interview with Fox News, his first on television as Homeland Security secretary.
"The wall will be built where it's needed first, and then it will be filled in. That's the way I look at it," Secretary Kelly said. "I really hope to have it done within the next two years."
Mr. Kelly traveled to McAllen, Texas, on Wednesday to visit Border Patrol agents and witness their challenges with illegal immigration. The Rio Grande Valley, which has become known as the "RGV sector," is one of the most-used areas for illegal border crossings. On any given day, Border Patrol agents pick up at least 600 people who have crossed the Mexican border, entering the U.S. illegally.
He said the physical wall will work hand-in-hand with technology-based measures, specifically calling it a "layered approach" to securing the border. He also repeated the president's claim that DHS officials already "have the authority" under existing law to built the wall. In 2006, Congress passed a border security measure funding and authorizing the border wall, which prominent Democrats actually voted in favor to approve.
"Any discussion about the protection of our southwest border involves discussion of physical barriers but also of technological sensors, things like that," he said. "But it's a layered approach, and it's got to be backed up by great men and women who are going to make sure that the wall is intact."
Secretary Kelly also told Fox News what his wife said when President Trump offered him the role in the administration.
"She said, 'take it, your whole life, our whole life, the Kelly family is a life of service.'"