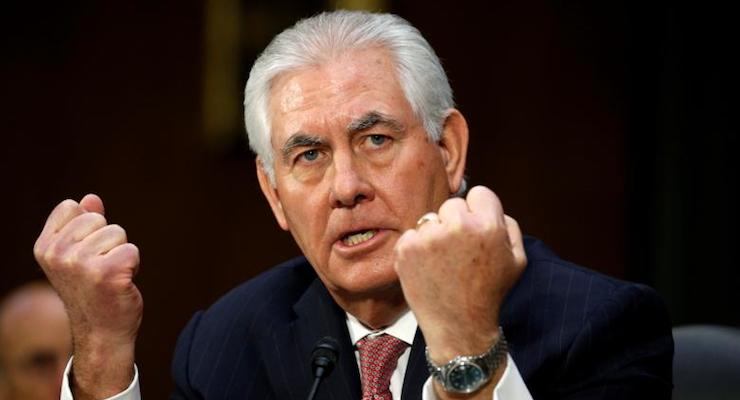 The U.S. Senate voted 56-43 to confirm former ExxonMobil CEO Rex Tillerson as Secretary of State under the Trump Administration.
Democrats and a few Republican senators wanted assurances Mr. Tillerson, given his history with Moscow, would not be soft on Russian President Vladimir Putin.
However, both Sens. John McCain, R-Ariz., and Lindsey Graham, R-S.C., made clear they would support the former Exxon Mobil CEO, leaving only Mr. Rubio as the remaining holdout. Then, last Monday, Sen. Marco Rubio, R-Fla., the final remaining holdout in the president's own party, announced he would vote to confirm Mr. Tillerson.
In 2013, Mr. Putin bestowed the Order of Friendship on Mr. Tillerson, a native of Wichita Falls, Texas. Mr. Tillerson began at Exxon Mobil as a production engineer out of the University of Texas at Austin in 1975 and went on to succeed former CEO Lee Raymond. Under his leadership, Exxon Mobil's profits helped to make it the most valuable publicly traded company in the world.