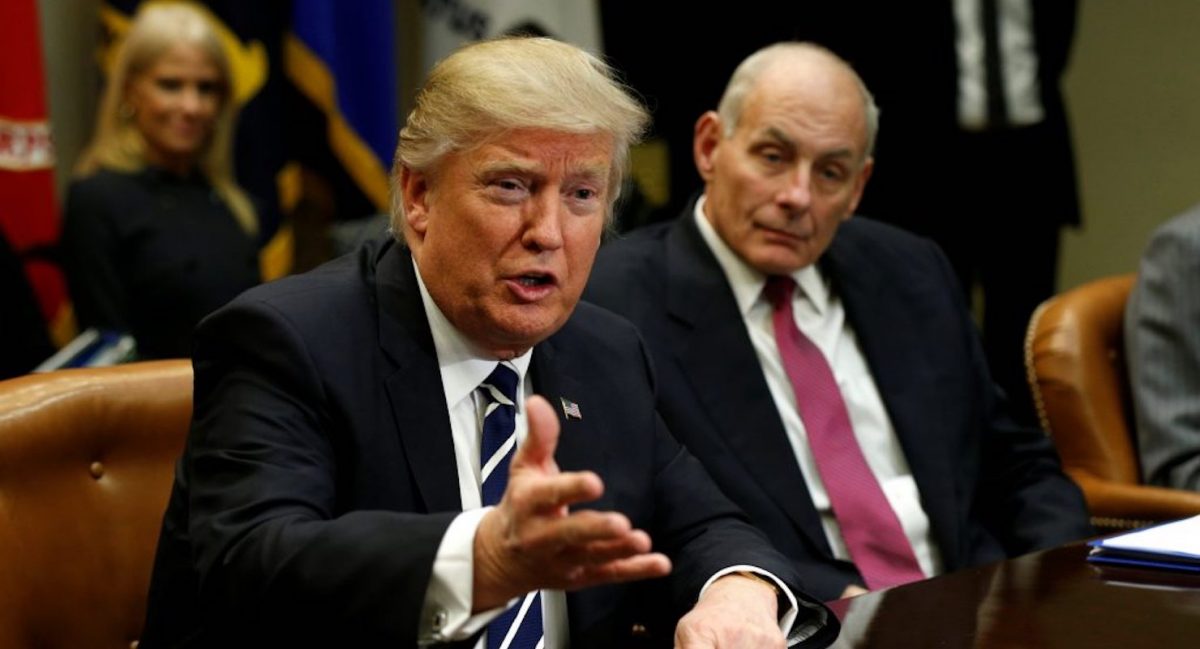 President Donald J. Trump will issue Presidential Memoranda aiming to crack down on illegal immigration, increase government partnerships and prioritize deportations. Nothing in the proposal changes existing law, only the tone and atmosphere in the U.S. Department of Homeland Security (DHS) regarding enforcement of immigration law.
The presidential memoranda, which is based upon recommendations by DHS Secretary John Kelly, authorizes the hiring of 10,000 additional U.S. Immigration and Customs Enforcement officers and 5,000 additional U.S. Customs and Border Patrol agents.
The administration will prioritize deportations for anyone charged with a criminal offense, charged with and convicted of a criminal offense, charged with a criminal offense that has not been resolved, those who have abused social welfare benefits, as well those still in the country and already under a deportation order.
The Presidential Memoranda also increases participation in what is known as the 287-G program, a partnership between local law enforcement in border states and the federal government. The action does not include the option to bring in the National Guard as a deportation force, as agencies such as The Associated Press (AP) and others erroneously reported.
As with pipeline orders, the president will require materials to be used in the construction of the border wall to be made and purchased in America. The announcement is expected Tuesday and could come as early as his speech at the African American History Museum, where he will pledge to protect the rights of minorities flanked by Dr. Ben Carson and Alveda King.
Dr. Carson is awaiting Senate confirmation as secretary of the U.S. Department of Housing and Urban Development. Alveda King, of course, is the niece of Dr. Martin Luther King.
[social-media-buttons]