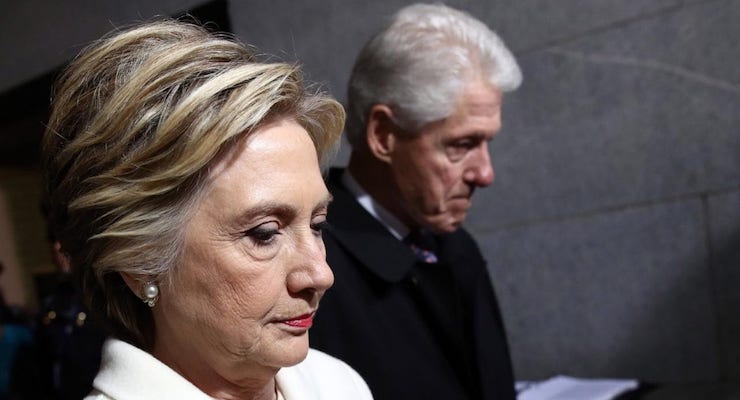 A U.S. Department of the Army OpSec (Operational Security) PowerPoint presentation lists Hillary Clinton as an "insider threats" along with Edward Snowden. Mrs. Clinton, the failed 2016 Democratic candidate and former secretary of state, shares space on a documented–entitled, Who is the Threat? Insiders–with homegrown terrorists, traitors and an Iraq War hero.
The powerpoint presentation was obtained by Judicial Watch in response to a Freedom of Information Act (FOIA) lawsuit filed on January 11, 2017 in the U.S. District Court for the District of Columbia. The presentation on operational security was delivered to soldiers at Fort Leonard Wood. It warns about "Critical Information Compromises" of "very important persons (VIPs)," which result in "Attack, Kidnapping, Publicity."
It also specifically cites "unsecure email" as compromise that can lead to hostile enemies being able to either "Kill, Counter, Clone." Mrs. Clinton's email practices during her tenure as secretary of state repeatedly resulted in examples of her and her aide Huma Abedin sharing at the very least scheduling and travel plans on an unsecure email system. Though he refused to recommend prosecution, FBI Director James Comey said the Bureau's investigation revealed several classified documents marked as such at the time it was sent or received on her private, home-brew server.
The "insiders" list also includes General David Petraeus, the hero of the Iraq War who was prosecuted for mishandling lower-level classified information; Major Nidal Hassan, a homegrown terrorist and Fort Hood shooter; Bradley (Chelsea) Manning, a traitor who leaked classified information to WikiLeaks; Edward Snowden, another traitor who leaked metadata collection methods to hostile foreign powers like Russia; and Aaron Alexis, the Washington Navy Yard shooter.
[pdfviewer width="740px" height="849px" beta="true/false"]https://www.peoplespunditdaily.com/wp-content/uploads/2017/02/JW-v-DOD-Petraeus-Clinton-Insider-Threat-docs-00060.pdf[/pdfviewer]