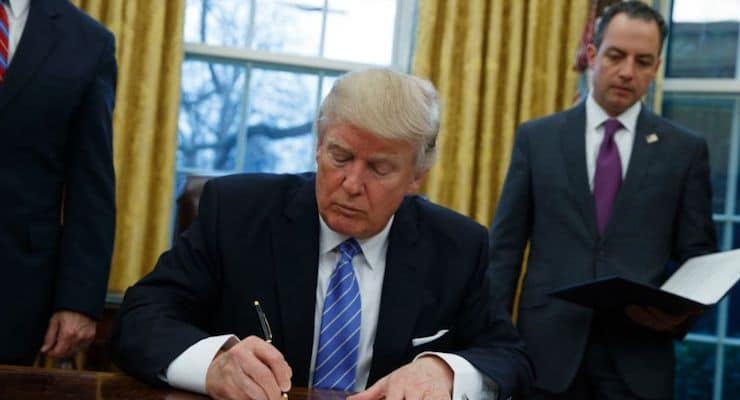 President Donald J. Trump on Friday signed an executive order repealing or simplifying federal regulations, marking the second such action he has taken on regulations. The move comes only hours after telling an audience of conservative activists that his administration would "put the regulation industry out of work."
The order, signed by President Trump in the Oval Office with chief executives of major U.S. corporations standing behind him, directs all federal agencies to seek out and eliminate regulations deemed unnecessary and burdensome to the U.S. economy.
Each federal agency is to establish a regulatory reform task force to ensure every one has a team to research all regulations and. They will make recommendations on which regulations to simplify or outright repeal, the president said.
In January, President Trump signed another executive order aiming to implement his "one in-two out" proposal that was part of his campaign vow to "Drain the Swamp."
With the order, the president made it a requirement "for every one new regulation issued, at least two prior regulations be identified for elimination." Further, the order requires "that the cost of planned regulations be prudently managed and controlled through a budgeting process."
[social-media-buttons]