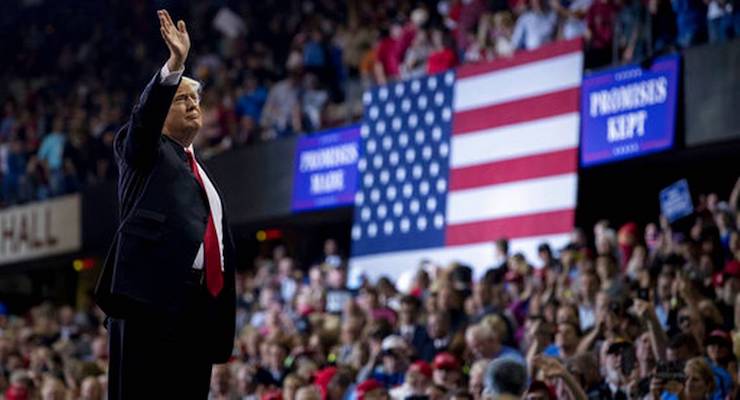 House Republicans late Monday announced changes to their ObamaCare repeal bill that could ensure its passage ahead of the scheduled vote on Thursday. The 43-page "manager's amendment" to the American Health Care Act (AHCA) incorporates ideas from members who were previous "No" votes in an effort to shore up support ahead of a floor vote.
House Speaker Paul Ryan, R-Wis., said the amendment was the result of a "member-driven process" and "inclusive approach" to governing, driven by negotiations between the White House and congressional Republicans. He praised the president for bringing the Republican conference together and "listening to members" about their concerns.
"With this amendment, we accelerate tax relief, give states additional options to spend health care dollars how they choose, strengthen what were already substantial pro-life protections, and ensure there are necessary resources to help older Americans and the disabled," Speaker Ryan said in a statement. "With the president's leadership and support for this historic legislation, we are now one step closer to keeping our promise to the American people and ending the ObamaCare nightmare."
The new details aim to reduce cost to seniors and permit states to impose work requirements on some Medicaid recipients. It was enough to get several members of the House Freedom Caucus and other moderate Republicans who previously opposed the bill to come on board.
"We're taking additional action tonight to strengthen the American Health Care Act to better serve the millions of Americans who have been hurt by ObamaCare," Ways & Means Committee Chairman Kevin Brady, R-Texas, and Energy & Commerce Committee Chairman Greg Walden, R-OR, said in a joint statement. "Our legislation includes ideas from Republican members who are committed to improving health care for patients and families across the country."
The manager's amendment is really two amendments wrapped up into one, with the first making technical revisions to the original bill to ensure compliance with the Senate rules governing reconciliation bills. The second, put forward by the Ways and Means Committee, pushes up the repeal of ObamaCare taxes from 2018 to 2017, "strikes" a provision allowing excess tax credits to be deposited into Health Savings Accounts, and gives the Senate a budget buffer to increase tax credits for older Americans.
Changes made by the the Energy and Commerce allow states to opt-in to a traditional Medicaid block grant, as well as implement work-requirements for Medicaid recipients. It also "enhances" the growth rate for the aged and disabled population on Medicaid. Under ObamaCare, Americans can deduct from their taxes the cost of medical expenses that exceed 10% of their income. The new amendment to the AHCA reduces this threshold to 5.8%.
The announcement comes shortly after President Donald J. Trump told supporters at a rally in Louisville, Kentucky on Monday night that the AHCA "is our chance to end ObamaCare and the ObamaCare catastrophe."
"We're confident these changes will set AHCA up for success in the House. We look forward to working with our Senate colleagues to get this bill over the finish line and send it to the President as quickly as possible," the chairmen added. "President Trump deserves tremendous credit for rolling up his sleeves and working tirelessly to deliver on his health care promise to the American people."
President Trump will meet with Republican lawmakers on Capitol Hill Tuesday morning to further discuss the legislation and push for its passage, while the House Rules Committee is scheduled to review it Wednesday. Speaker Ryan added that he welcomes changes and ideas senators have for the AHCA as long as they do not "jeopardize" reconciliation, which is a parliamentary rule previously used by Democrats to pass ObamaCare, and must now be preserved to avoid their filibuster.
[social-media-buttons]