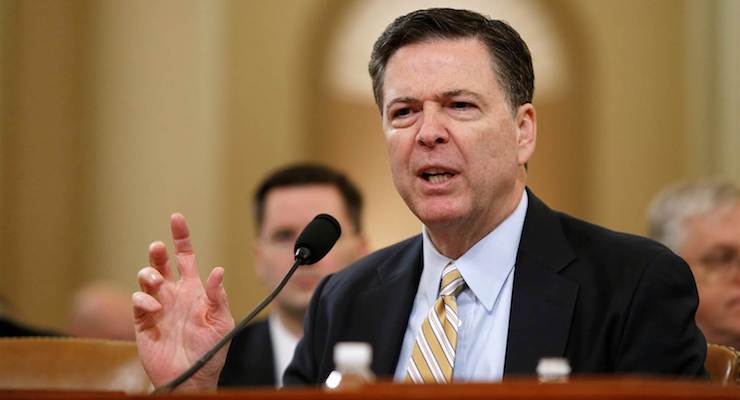 When pressed by Rep. Trey Gowdy, R-S.C., on whether the Federal Bureau of Investigation (FBI) is attempting to locate and prosecute officials who illegally leaked classified information to the media, Director James Comey refused to confirm or deny a Bureau investigation.
"I hope people watching know how seriously we take it," he told Rep. Gowdy, who was less than impressed by his answers. "But I don't want to confirm it by saying that we're investigating it."
In a series of pointed questions, the former prosecutor-turned-congressman elicited information from Director Comey that revealed former Obama Administration officials—including several at the White House—would have had authority to "unmask" former National Security Adviser Michael Flynn in information several news organizations published.
"I'm not gonna comment on those particular articles, because I don't want to in any circumstance compound the criminal act by confirming that it was classified information," Comey said. "But in general, yes, it's a serious crime, and it should be."
Multiple congressional and agency sources have confirmed to People's Pundit Daily the Justice Department has not yet approved a FBI request for additional tools to thoroughly probe the leaks of highly sensitive classified information. Congressional sources familiar with the briefings the FBI has already given to lawmakers say the Bureau has requested additional authorities to properly conduct a criminal probe, including the power to issue subpoenas and impanel grand juries.
However, as of Monday, the Bureau had not yet received that approval from the Justice Department, resulting in increased frustration among congressional and FBI investigators. According to sources, who spoke only on the condition of anonymity, the FBI has already put together a "comprehensive but limited" list of government officials who had access to the specific classified information that was leaked, including the content of the phone call between Lt. Gen. Flynn and Russian Ambassador Sergey Kislyak.
Adm. Mike Rogers, the director of the National Security Agency, told members of the House Intelligence Committee that 20 people in his agency alone had the authority to "unmask" a U.S. citizen whose identity normally would be protected by law. Mr. Comey testified that the number at the FBI with that authority likely would be higher.
Lt. Gen. Flynn was fired following what the White House called a "gradual erosion of trust" after he misled Vice President Mike Pence. President Donald J. Trump has vowed to expose the identify of the leakers and bring them to justice, which is a process the FBI is attempting to commence. But they cannot launch an effective investigation until the DoJ approves their request.
According to sources, the apparent slow-walking of approval is being blamed on the president not yet filling posts for high-level political appointments. Because Democrats pushed for and got a recusal by Attorney General Jeff Sessions, the responsibility to approve the FBI's request falls to Obama Administration holdovers, whom congressional sources note could very well be on the list.
"After eight months of investigating Russian meddling in our election, Director Comey has evidence of only one crime. The leaks," a congressional source familiar with the requests told PPD. "And absent Attorney General Sessions, no one at the Justice Department seems to have any interest in doing their job."
[social-media-buttons]