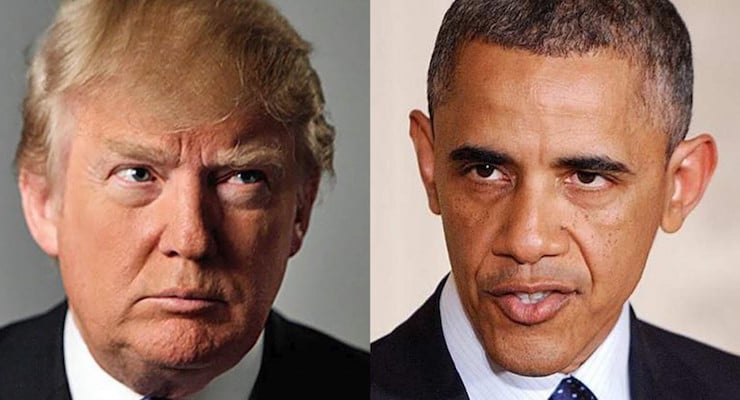 House intelligence Committee Chairman Devin Nunes, R-Calif., confirmed "incidental collection" of intelligence on members of the Trump transition team under the Obama Administration. However, the intelligence community engaged in what is being characterized as legal surveillance operations.
"I recently confirmed on numerous occasions the intelligence community incidentally collected intelligence," Chairman Nunes said, adding he was "alarmed" and didn't understand "why people would need to know that about President-elect Trump and his transition team."
He told House Speaker Paul Ryan, R-Wis., earlier Wednesday and going to tell the White House later in the afternoon.
"There's a lot of questions that need to get asked," White House Press Secretary Sean Spicer said in response.
Chairman Nunes also said he was unsure if then President-elect Donald J. Trump was himself captured by the surveillance, which occurred in November, December and January. However, it produced "dozens" of intelligence reports that eventually unmasked the identities of "several individuals," which were eventually widely disseminated."
When asked if he thought President Trump was spied on, he said: "I'm not gonna get into legal definitions here, but clearly I have a concern." He was also unsure if the surveillance occurred at Trump Tower.
The chairman's announcement confirms weeks of reporting by People's Pundit Daily, which indicated officials and lawmakers were playing word games denying the Obama Administration "wiretapped" Trump Tower.
Mr. Comey and Mr. Rogers, as anticipated, said during a hearing before the House Intelligence Committee this week that there's no evidence to back up President Trump's claim that Barack Obama wiretapped Trump Tower.
"I have no information that supports those tweets," Mr. Comey said. "We are obsessive about FISA in the FBI."
That's technically true, as it relates to a "wiretap."
"Incidental collection" refers to information learned during the course of another counter-intelligence operation, in this case being the transactions of a Russian bank in Trump Tower. What concerns some lawmakers and supporters is that it is also a way for surveillance to be conducted on an individual or individuals without obtaining the proper warrant.
As People's Pundit Daily has also reported, the Justice Department has not yet approved a FBI request for additional tools to thoroughly probe the leaks of highly sensitive classified information. Congressional sources familiar with the briefings the FBI has already given to lawmakers say the Bureau has requested additional authorities to properly conduct a criminal probe, including the power to issue subpoenas and impanel grand juries.
However, as of Monday, the Bureau had not yet received that approval from the Justice Department, resulting in increased frustration among congressional and FBI investigators. According to sources, who spoke only on the condition of anonymity, the FBI has already put together a "comprehensive but limited" list of government officials who had access to the specific classified information that was leaked, including the content of the phone call between Lt. Gen. Michael Flynn and Russian Ambassador Sergey Kislyak.
Lt. Gen. Flynn was fired following what the White House called a "gradual erosion of trust" after he misled Vice President Mike Pence. President Trump has vowed to expose the identify of the leakers and bring them to justice, which is a process the FBI is attempting to commence. But they cannot launch an effective investigation until the DOJ approves their request.
[social-media-buttons]