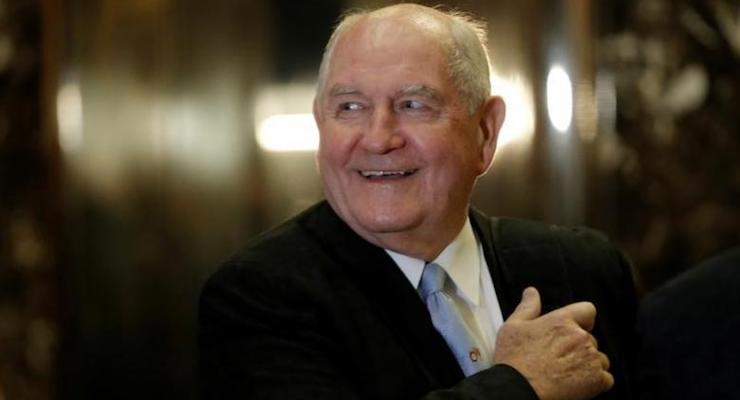 Sonny Perdue, former Georgia governor and nominee for Secretary of the Department of Agriculture (USDA), will finally get a Senate confirmation hearing. The Senate Agriculture Committee will holds a hearing for Mr. Perdue's nomination next Thursday, a whopping 73 days after President President Donald J. Trump made his final Cabinet pick on the day before he was inaugurated.
In 2002, he became the first Republican to be elected governor in The Peach State in 130 years. He served as chief executive of the state from 2003 to 2011. While Georgia governor, Mr. Perdue handled a series of crises, including a severe drought in 2007 and a deadly U.S. salmonella outbreak that was traced back to peanut butter made in Georgia.
During the drought, he took steps to cut water usage and even led a service outside the state capitol to pray for rain. He also decided to relocate the state office that issues water permits for irrigation and other agricultural uses from Atlanta to rural south Georgia, where it would be closer to farmers. His nomination was widely praised across the political spectrum.
He even the received the endorsement of former Democratic Iowa Gov. Tom Vilsack, his predecessor, who said Mr. Perdue "knows full well the opportunities and challenges that exist in rural America."
Democrats lament Mr. Perdue did not place his assets in a blind trust during his tenure. He was targeted by political opposition and was the subject of 13 complaints to the Georgia State Ethics Commission while he was governor, including two were fines were imposed.
Gov. Perdue, 70, has now reached an agreement with the Office of Government Ethics that includes his family having a wealth preservation trust restructured so that he will have no say in its investments.
"I will not participate personally or substantially in any particular matter in which I know I have a financial interest directly and predictably affected by the matter," his agreement states.
President Trump in his budget blueprint proposed to reduce funding to the Department of Agriculture by $4.7 billion, or 21% below this year's level.