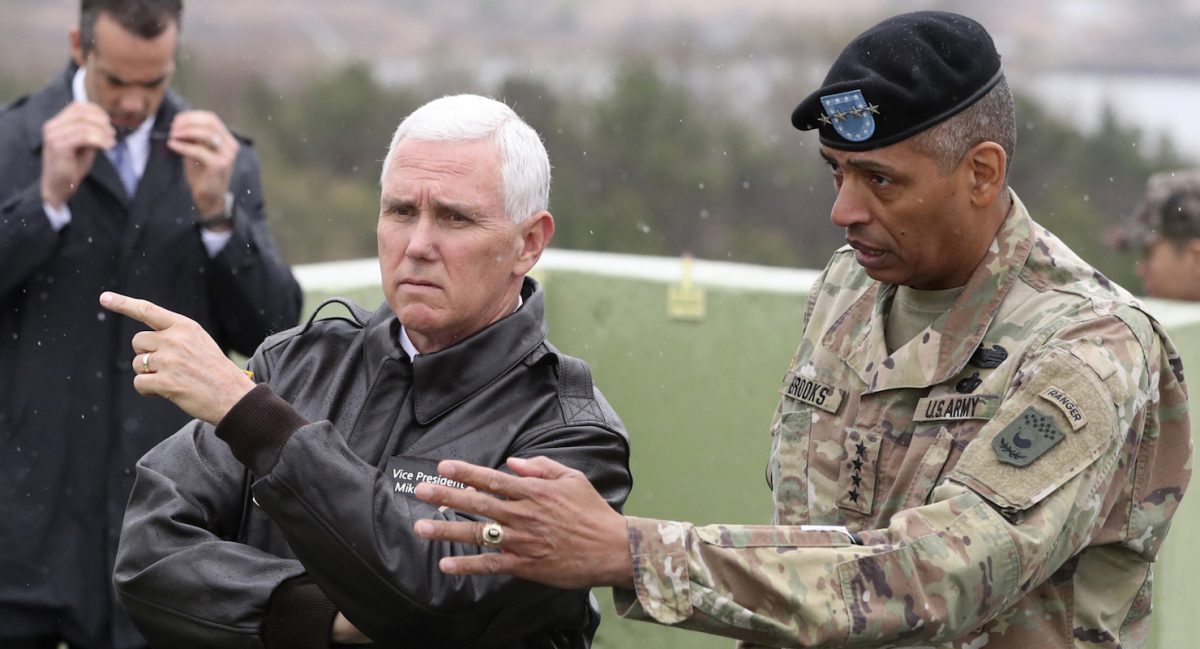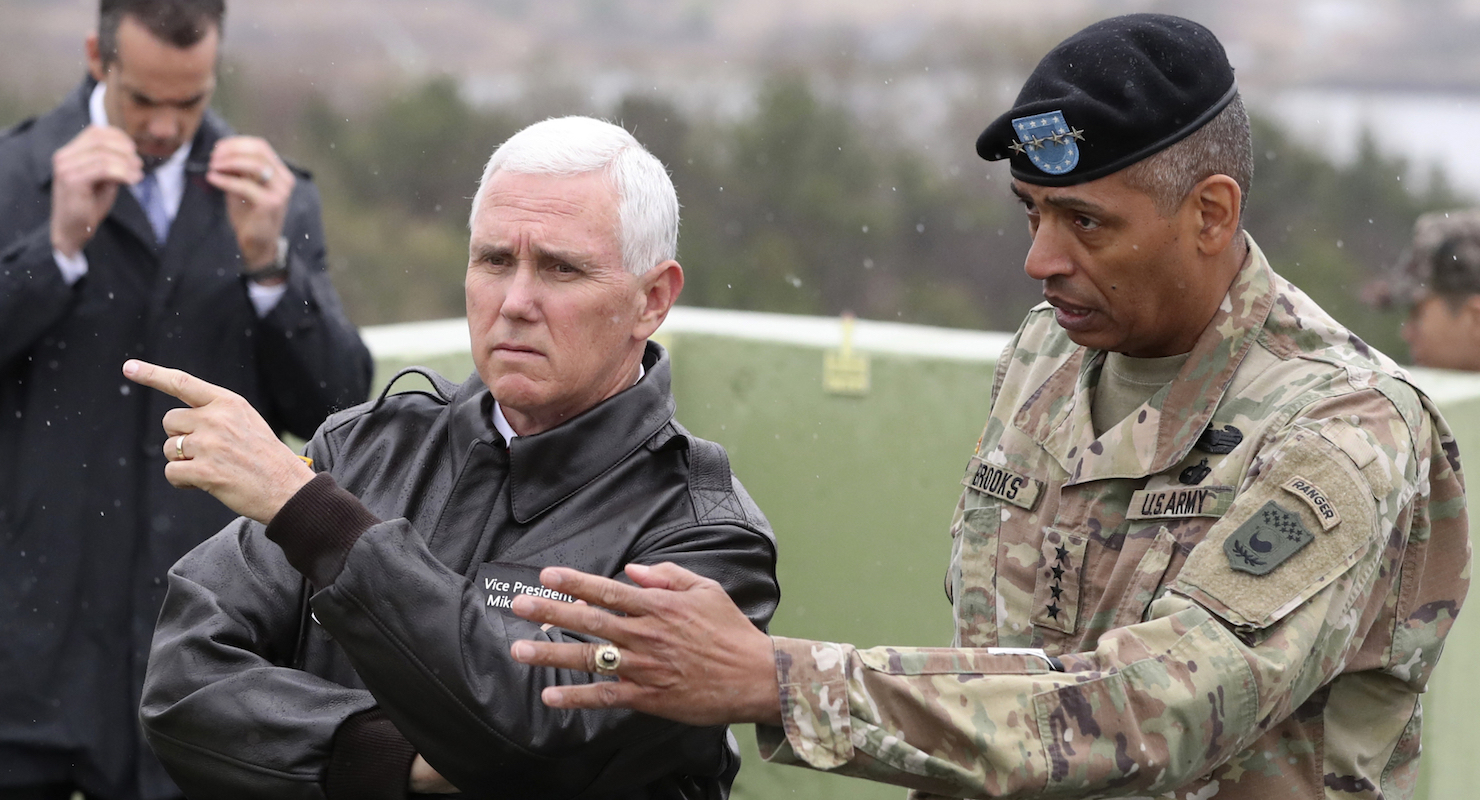 Vice President Mike Pence said Sunday during a tour of the demilitarized zone (DMZ) that the "era of strategic patience" with North Korea is over. The sitting vice president visited the DMZ, the area dividing North and South Korea, on a 10-day Asia tour while the U.S. Navy joined by Japanese warships make a show of force off the peninsula.
In a joint appearance with South Korean Acting President Hwang Kyo-ahn, Vice President Pence put North Korea on notice and made clear President Donald J. Trump is charting a new course.
"Just in the past two weeks, the world witnessed the strength and resolve of our new president in actions taken in Syria and Afghanistan. North Korea would do well not to test his resolve or the strength of the armed forces of the United States in this region."
The visit to Seoul comes hours after North Korea carried out a failed missile launch one day after the 105th birthday of the late North Korea founder Kim Il Sung. U.S. Pacific Command said the unidentified missile "blew up almost immediately" and it was a total failure, but reports suggest the U.S. might have sabotaged the test.
Vice President echoed remarks previously made by Secretary of State Rex Tillerson, who said "the policy of strategic patience" with Pyongyang was over and warned that pre-emptive military action was "on the table" when he visited the DMZ last month.
[wpdatatable id=92 table_view=regular]