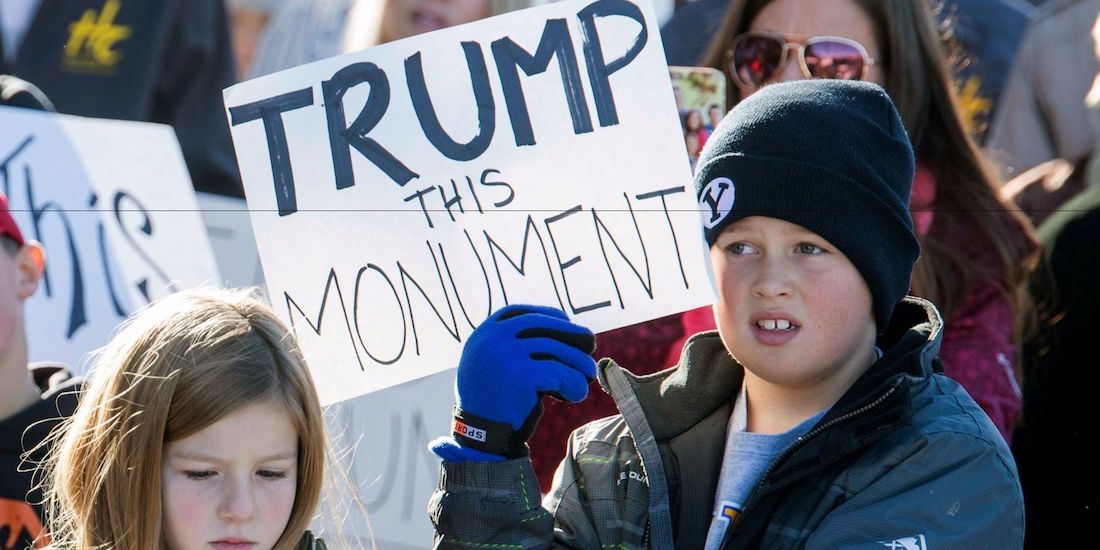 President Donald J. Trump signed an executive order to review prior monument designations and suggest legislative changes. The Executive Order to Review the Designations Under the Antiquities Act aims to undo what was widely seen as last-minute land grabs by the Obama Administration in Utah and other states.
Flanked by Secretary Ryan Zinke at the U.S. Department of Interior, the President praised the workers at the federal agency, but slammed his predecessor's actions.
'They protect the ability of the people to protect and access the land that truly belongs to them," he said. "The previous administration used a 100-year old law known as the an act to put 100 million acres of land under strict control eliminating the people who best know how to utilize that land."
The monument designation period covered in the executive order stretches back to January 1, 1996 and includes monuments that are 100,000 acres. Secretary Zinke said that includes about 24 to 40 monuments.