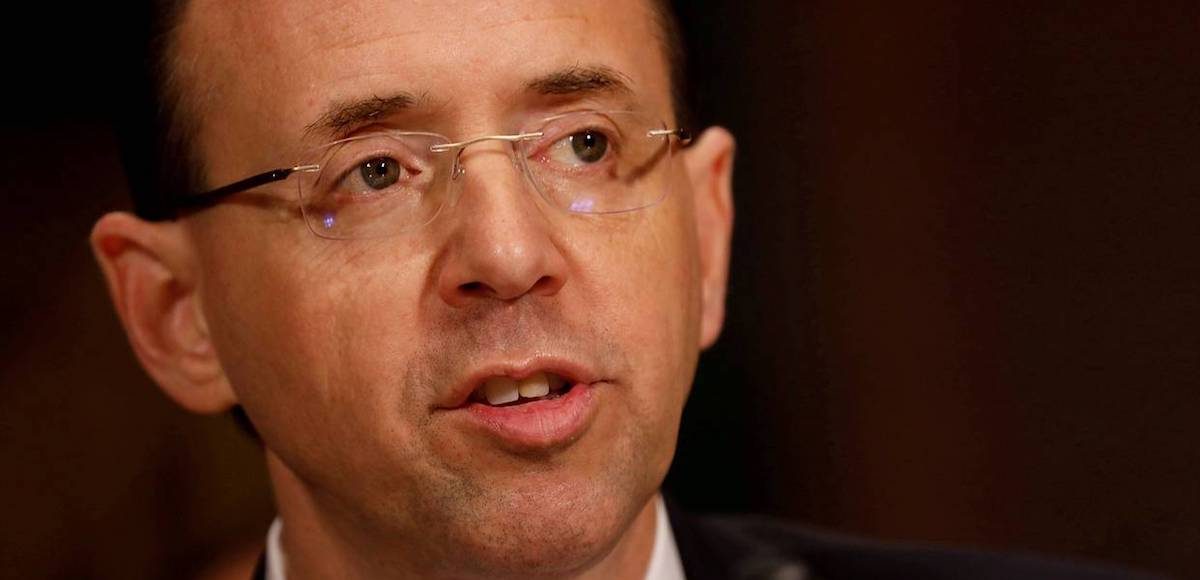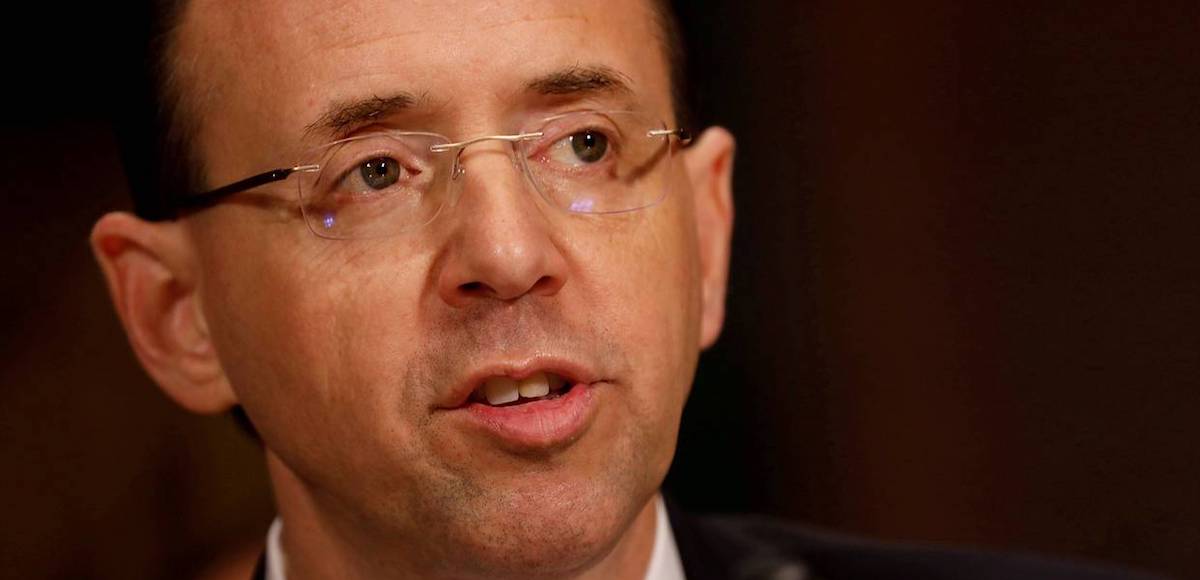 Deputy Attorney General Rod Rosenstein firmly stood by his recommendations to President Donald Trump that laid out how James Comey botched the Clinton email case. The remarks on the memo, which were later cited by the White House to support President Trump's decision to fire the FBI director, were made during briefings with Capitol Hill lawmakers.
"I wrote it. I believe it. I stand by it."
He also went on to debunk a Washington Post story citing unnamed anonymous sources claiming that Comey asked the Justice Department (DOJ) for additional prosecutorial tools the day before President Trump fired him. Democrats cited the report as evidence the President fired the former director, whom many had previously called on to resign, in order to deter the "collusion" investigation.
"I want to address media claims that the FBI asked for additional resources for the investigation of Russian interference in the 2016 presidential election," Deputy AG Rosenstein told lawmakers in his opening statement in a closed door briefing. "I am not aware of any such request. Moreover, I consulted my staff and Acting FBI Director Andrew McCabe, and none of them recalls such a request."
As People's Pundit Daily previously reported before Deputy Attorney General Rosenstein appointed Robert Mueller as Special Counsel, the Federal Bureau of Investigation (FBI) was focused on Michael Flynn, not President Trump. The media has conflated the Bureau's probe into Lt. Gen. Flynn with "unsubstantiated" allegations of collusion between President Trump and Russian officials.
Friday, PPD reported investigators were digging into the relationship between Lt. Gen. Flynn and a Turkish businessman to determine whether it played any role in his decision-making during the brief time he served as President Trump's national security advisor.